Industrial Process Products
State-of-the-art ceramics
that continue to meet industry needs for new technology
We offer a full range of devices and equipment essential to manufacturing processes for various products. Including highly chemical- and corrosion-resistant devices and separation-membrane equipment, our products play essential roles in key production processes.
Glass-Lining Products
Glass-lined steel is a corrosion-resistant compound material that fuses the outstanding properties of glass and metal. Based on our partnership with De Dietrich of France, we've added this state-of-the-art technology to our lineup of products ranging from chemicals to medicine and fine chemicals.
Ceramic Pump & Vacuum Pump
NGK offers pumps, valves, linings, and other products made from corrosion- and heat-resistant materials, including chemical industrial ceramics and Teflon. Our products are backed by a track record in processes and industries, ranging from petrochemicals and fine chemicals, that demand strong corrosion resistance.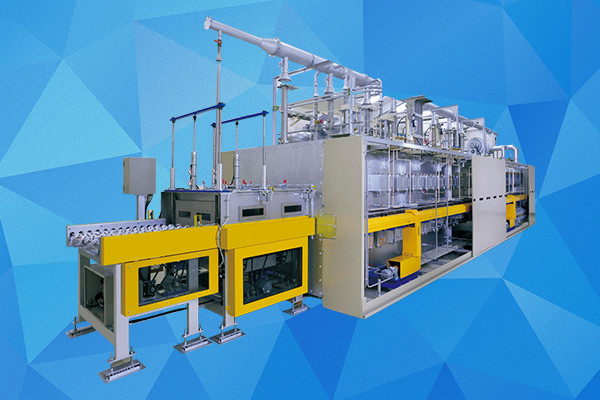 Equipment and systems for manufacturing lithium-ion batteries
NGK's technologies achieve innovations across a wide range of processes in the manufacture of lithium-ion batteries.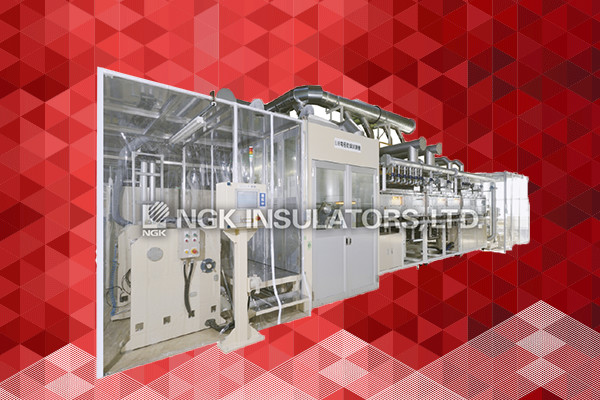 Wavelength-control drying systems using the power of light
This new drying equipment based on infrared light was developed independently by NGK.
Inquiry about Process Technology Business
Please apply with the contact form and give us your comments or questions.