Company
Awarded Commander in the Order of Leopold II by the Kingdom of Belgium
November 11, 2021
NGK INSULATORS, LTD. ("NGK") announced that Chairman Taku Oshima, has been awarded Commander in the Order of Leopold II by King Philippe of the Belgians.

The award ceremony was conducted on November 10 at the Embassy of the Kingdom of Belgium in Chiyoda-ku, Tokyo, where the order was conferred by the Belgian ambassador to Japan, Ambassador Roxane de Bilderling. The order is presented by the King of the Belgians to those who have contributed to Belgium's economy, culture, and so forth. Chairman Oshima is the fourth member of NGK to receive the award. (*)

NGK established an insulator manufacturing and sales base in Belgium in 1977, followed in 1985 be the establishment of NGK CERAMICS EUROPE S.A., which manufactures automotive exhaust purification ceramic products.

This time the order was presented in recognition of NGK's contribution to the development of the Belgian economy over many years.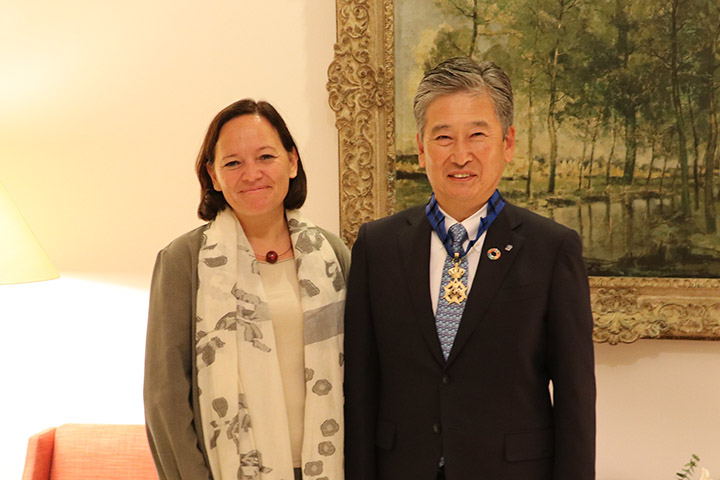 *

NGK personnel who have received the order to date
April 1981, Mr. Junichi Takemi (then president, deceased); September 1986, Mr. Toshihito Kohara (then president); October 1998, Mr. Masaharu Shibata (then president)