About NGK
Medium-Term Management Policies
Basic Management Policies of the Company
The NGK Group Philosophy and NGK Group Vision: "Road to 2050" that we adhere to are as follows:
NGK Group Philosophy
Our Mission
"Enriching Human Life by Adding New Value to Society."
Our Values
"Quality of People: Embrace challenges and teamwork"
"Quality of Products: Exceed expectations"
"Quality of Management: Social trust is our foundation"
NGK Group Vision: "Road to 2050"
We look ahead to a future society in 2050, taking the major trend towards carbon neutrality and the explosive evolution into a digital society as an opportunity for further development. We will work on driving Five Transformations: [1] Promotion of ESG management, [2] Profitability improvement, [3] Focus on R&D, [4] Focus on commercialization, and [5] Digital transformation (DX). With "Surprising Ceramics" as the slogan for our unique ceramic technologies, we intend to convert our business structure toward the "Third Foundation."
Targeted Management Indicators and Capital Policy
The NGK Group is pursuing management that prioritizes capital efficiency based on return on equity (ROE) as one of our key management indicators. We employ return on invested capital (the NGK version of ROIC), which is closely linked to ROE, as a management indicator, and use business assets (accounts receivable, inventories and fixed assets) in lieu of invested capital, and operating income in lieu of after-tax operating income, to allow our business divisions to proactively take control of their targets. Aiming to achieve a minimum medium-to long-term target ROE of 10%, we will implement a capital policy that is conducive to the sustained enhancement of corporate value by accommodating changes in business risks. We will strive to reduce capital costs through communication with shareholders and investors, as well as conducting the decision-making process for business planning and capital investment, to secure earnings exceeding capital costs. We will also work on active shareholder returns, reviewing our payout ratio and dividend on equity (DOE) ratio. Through these efforts, we aim to maintain sound levels of profitability, capital turnover, and financial leverage, which are components of ROE, consistent with our business strategy while maintaining financial health of the Company.
Furthermore, as a management indicator which will be contributing to improve enterprise value, we employed the NGK version of value added (NGK Value-added) that considering costs of CO2 emissions, labor and R&D; and ESG target achievement rates. In a bid to improve corporate citizenship in a super-long term in addition to "financial value" such as short-term profitability and medium- to long-term growth potential, we will work on continuous improvement of human capital and intellectual capital, which are sources of future competitiveness of the Company, and also fulfill a broad range of social responsibilities including initiatives to reduce environmental burden and respect human rights. We will improve our corporate value by increasing "non-financial value" of the Company through these initiatives.
Medium-to Long-Term Management Strategies and Issues to Be Addressed
The environment surrounding the NGK Group is expected to remain uncertain mainly due to the prolongation of the situation in Ukraine, rising prices, semiconductor shortages and trade conflicts between the U.S. and China. On the other hand, from a medium-to long-term viewpoint, the Group expects the sophistication of information and telecommunications and the digitization of society, such as autonomous driving, to advance in addition to the shift to carbon neutrality against the backdrop of the global trend toward the realization of a decarbonized society. With the aim of becoming a corporation that adds new value to society, the Group has set "A Company to contribute to carbon neutrality and a digital society with our unique ceramic technologies" as what it wants to be in the NGK Group Vision. Accordingly, the Group is pushing forward with the "Five Transformations" to bring the vision into being. Although there is concern that automotive-related products, the Group's core business, will shrink as electrification advances, the Group will work on "Advancement of ESG management" and "Improving the earning capability of existing businesses and creating new businesses" in the attempt to expand the lineup of products related to carbon neutrality and a digital society for a future society of 2050 and transform its business structure.
The NGK Group's initiatives for key issues are as follows:
Advancement of ESG management
The Group has placed ESG at the center of its corporate management to drive sustainable growth and transformation into what it wants to be in the future. The raison d'être of the Group is to resolve social issues through its products and services, and initiatives in "Environment," "Society" and "Governance," all of which are the bases of business activities, and are key issues essential for long-term growth. The NGK Group has 37 group companies (including 19 manufacturing companies) operating in 19 countries overseas and has been establishing an environment that enables all members working in the Group to behave in accordance with fair values and international criteria to ensure that these issues are addressed and that the transparency and autonomy of corporate management is enhanced. The Board of Directors will appropriately supervise the initiatives to address sustainability issues, including ESG factors, at the management level, which the Group is pushing forward with under the ESG Management Committee chaired by the President.
Environment (E)
Holding up the goal of achieving net zero CO2 emissions by 2050, the Group has formulated the "NGK Group Environmental Vision," which is formed around making a contribution to carbon neutrality, a recycling-oriented society and harmony with nature. Based on it, the Group has compiled the "Carbon Neutrality Strategic Roadmap" and the five-year environmental plan as concrete action plans and is striving to fulfill the goals therein. In fiscal 2025, the Group has set a target of 550,000 metric tons of CO2 emissions in Scope 1 and Scope 2 (a 25% reduction compared with the fiscal 2013 base year), and a milestone target (an interim goal) of 370,000 metric tons in fiscal 2030 (a 50% reduction compared with the base year). As an effort to achieve these targets, the Group plans to switch all electricity consumed by overseas sites to that derived from renewable energy and to adopt solar power generation facilities with a total output of 40 megawatts in manufacturing sites in Japan and overseas by fiscal 2025. In addition, in order to achieve these goals ahead of schedule, the Group has started to develop ceramics firing facilities using carbon-neutral fuels such as hydrogen and ammonia, and technologies related to CCU and CCS (CO2 capture, utilization and storage) such as CO2 separation membranes and DAC (Direct Air Capture). The Group will continue to demonstrate and apply these technologies within its group and at the same time, engage in the development of carbon-neutral-related products and services. The Group issued green bonds (unsecured bonds) in November 2022, the second round following the first one two years ago. The Group will speed up the provision of environmentally effective products and services, and particularly, initiatives to achieve carbon neutrality in its business and production activities.
With regard to the Task Force on Climate-related Financial Disclosures (TCFD), in April 2022, we posted information on our website regarding the result of scenario analysis based on the four categories: "Governance," "Strategy," "Risk management," and "Metrics and Targets." We will continue to expand and improve disclosure of relevant information without delaying the response to social demand.
Society (S)
The NGK Group will expand initiatives to respect human rights in its companies and supply chains, thereby contributing to the creation of a society in which the human rights of all people affected by business activities will not be violated. Not only did the Group establish the "NGK Group Human Rights Policy" based on the "United Nations' Guiding Principles on Business and Human Rights" but it also disclosed a statement on the UK Modern Slavery Act. Furthermore, the Group endorses "Children's Rights and Business Principles" and has declared that the Group will respect children's rights in business activities and engage in social contribution activities and others for the promotion of children's rights.
In the NGK Group Philosophy, the Group positions human resources as the starting point of what it aims for. And it intends to undertake the development of human resources essential for the "Five Transformations" outlined in the NGK Group Vision, and bring 7 about a workplace that encourages people to tackle challenges and achieve transformation as a venue in which diverse human resources try their best. We are providing diverse career paths that allow self-directed growth of each employee and also deploying various measures including creating an internal work environment through flexible work styles utilizing telecommuting and reduction of long working hours. In a bid to promote the advancement of women, we have set numerical targets for the percentage of female new college graduates hired and are expanding the scope of their responsibility in the organizations that they are assigned or transferred to. We have implemented a system to support early return from parental leave to encourage employees who took maternity and childcare leave to resume their careers early. In addition to systems such as providing training for employees returning from childcare leave and expansion and improvement of childcare leave for male employees, we have been working on creating an environment that allows women to thrive through organizing internal lectures that aim for deeper understanding of balancing work and family responsibilities. In respect of human resources overseas, approximately 60 percent of a total of about 20,000 employees of the Group are stationed overseas. We believe the advancement of local human resources is essential for prompt and appropriate decision-making based on the circumstances, culture and practices in each local community for management of the NGK Group. Therefore, we actively hire local human resources and assign them to senior management-level positions at overseas sites.
In the Group's supply chain, in order to conduct fair and equitable transactions with procurement partners who make up the supply chain and to thrive side by side, the Group has established the "Basic Purchasing Policy." This bases its basic policy on procurement on "Open & Fair," "Mutual Prosperity" and "Close Relationship with Society," and the Group has announced the "Declaration of Partnership Building," which is being advanced by the Cabinet Office and the Small and Medium Enterprise Agency. We are pushing forward with CSR procurement in response to the growing social demand for consideration for CSR in our supply chain. Accordingly, we select suppliers and adopt raw materials and services for our use that accommodate CSR, in accordance with the "CSR Procurement Guidelines." We make detailed risk and CSR assessments through measures such as visits to and reality-check questionnaires with business partners. In fiscal 2022, we reached out to support such companies in improving in accordance with the significance of suppliers and the actual situation of their business.
Governance (G)
With regard to corporate governance, in light of enhancing the functions of the Board of Directors, the Company appoints independent outside directors who can contribute to the Company's sustainable growth and mid- to long-term improvement of corporate value. The number of independent outside directors is one-third or more of the total members of the Board of Directors. The Company also founded the Business Ethics Committee, whose primary members are outside directors, and it handles response to fraudulent acts or violations of laws and regulations where the officers and others of the Company have been involved and provides response, reports and advice to the Board of Directors. The committee strives to strengthen the compliance system by establishing a whistleblowing system ("Hotline"), which is directly linked to the Business Ethics Committee. This serves as a mechanism to prevent any such fraudulent act or violation of laws and regulations in addition to the existing Helpline System, which provides advice and receives reports from employees.
From the compliance perspective, the Company has established the NGK Group Corporate Business Principles as guidelines for all members of the NGK Group to conduct sound business activities based on a sense of ethics. Moreover, the "Basic Guidelines for NGK Group Compliance Activities" are in place with the aim of establishing a mechanism for evaluating and verifying its compliance activities, taken in various domains, in light of international norms and for continuous improvement based on shared understanding and values. For compliance with applicable laws and regulations such as competition laws and anti-bribery laws, the Company ensures thorough compliance through continuously disseminating messages from the top management, carrying out compliance education programs for officers and employees of the NGK Group companies in and outside Japan, and organizing competition law compliance programs that meet international norms and utilizing the "Competition Law Compliance Handbook."
Regarding a quality compliance system, the Company has been working on improving corporate characteristics through enhancement of mechanisms such as quality control activities by the top management and direct guidance by the quality committee as well as ensuring thorough quality education for the management members and employees. In terms of safety of the working environment, the Company works on reducing work-related injuries by strengthening the control capability of each site across the NGK Group in addition to identifying significant accident risks and enhancing preventative measures through conducting risk assessment of 8 the NGK Group companies in and outside Japan.
In respect of risk management, risks that are deemed significant from the management perspective are classified into categories of business environment, strategy and internal factors, and continuously reviewed. Regarding individual risk items that include sustainability issues of the Group, we are managing the risks by setting up various committees. Additionally, amid an environment at home and overseas that is changing more rapidly, we have had the Risk Management Committee in place since fiscal 2023. It serves as the supervisory committee directly reporting to the President for the purpose of building a cross-departmental mechanism that manages risks from a company-wide perspective and that is connected to the Board of Directors.
Improving earning capacity of existing businesses and creating new businesses
The Group has developed a business portfolio policy in order to enhance corporate value from a company-wide perspective and carefully examines businesses from two perspectives: profitability measured using the NGK version of ROIC and growth potential that employs a net sales growth rate. We consider investing management resources in core businesses and business groups where future growth is anticipated. In addition, we evaluate the quantitative aspects of businesses in the low-growth, low-profit categories based on the annual and medium-term business plans and discuss their growth potential and profitability at internal strategy meetings, etc., which will be supervised by the Board of Directors as important matters concerning the company management. To decide on capital investments, we take into account the payback time of individual investments and the NGK version of ROIC as well as evaluations from the perspective of ESG that uses the internal carbon prices (ICP) and that has been adopted since fiscal 2022. Furthermore, we strive to strike a good balance between the pursuit of profits and investment in human resources and intellectual capital, which are the sources of future corporate value, and simultaneously, to comprehensively evaluate initiatives related to sustainability, such as reduction of environmental burden and the effort to respect human rights. To this end, we have adopted NGK Value-added as a management indicator, which is determined by factoring in CO2 emission costs, labor costs, R&D expenses and an ESG target achievement rate into operating income.
We will connect this to the enhancement of corporate value by raising non-financial value, which is not presented in financial statements, in addition to financial value, such as short-term profitability and medium- to long-term growth potential.
In order to improve the profitability of each business, we will appropriately pass increased costs associated with global inflation on to selling prices, and at the same time, we are advancing the initiative of "manufacturing ∞ (chain) innovation" to further enhance our profitability. The two central focuses of the initiative are "production innovation activities" which fill in the gap between the ideal and reality in the manufacturing chain and "cost reduction activities," which improve manufacturing costs by reducing loss at production sites. The activities of this initiative will be driven by digital technology to achieve greater transparency and global integration in manufacturing, thereby leading to greater competitiveness.
In April 2022, the Group publicized the "NGK Group Digital Vision" to carry out corporate transformation for the future, and it is strongly advancing DX in line with the promotion roadmap to 2030. With the Digital Transformation and Innovation Department, a cross-sectional organization, as the core, various departments, including development, manufacturing, sales and purchasing, are pushing improvement activities based on the three pillars: "Human resources" (internal activities for raising awareness of DX and training DX human resources for literacy improvement), "Digital" (building a foundation for digital utilization, developing the next-generation technology, and solid IT security), and "Organization and Culture" (commitment of the management members through formulation of a vision, global cooperation and promotion, and reforming the mentality of all members of the NGK Group). In fiscal 2023, we will promote data utilization and accelerate and strengthen collaboration between the supply chain and engineering chain.
As transforming the business structure requires the creation of new business, we have set up "New Value 1000" as the key measure to boost net sales of newly commercialized products to a minimum of 100 billion yen in 2030. The three business groups of Corporate NV Creation, tasked mainly with the marketing function, Corporate R&D with the Group's unique differentiating technology and Corporate Manufacturing Engineering, responsible for manufacturing including prototyping and mass-production technology, coordinate to speed up the process from R&D to commercialization. In fiscal 2022, the R&D and Business Development Committee was established as a higher body in charge of policy development and to oversee the entire processes of the company's internal research and development and commercialization. In fiscal 2023, we plan to make an investment of 31 billion yen for R&D expenses, a record high in our history. The investments will total 300 billion yen for ten years, of which 80 percent will be allocated to fields related to carbon neutrality and a digital society. In this way, we will focus management resources on promising themes that help solve social issues. Additionally, in order to 9 create more effective differentiating technologies while accelerating the speed of development, we will engage in concurrent development that involves Corporate Manufacturing Engineering at an early stage. In parallel, by advancing materials informatics, a combination of a database containing massive amounts of our test data with AI technology, we aim to connect it to the development of innovative ceramic materials in a short period of time. Furthermore, we strive to actively push forward with the creation of new products and businesses that utilize alliances with external parties such as investment in venture capital funds and start-ups whereby the transformation of the business structure will be moved forward.
Priority issues by segment are as follows.
Environment Business
We will respond to increasing demand mainly due to a recovery in automobile production and a tightening of exhaust gas regulations in various countries in the foreseeable future, and will aim to maximize profit by improving productivity, optimizing the global production system and building a stable supply system. The internal combustion engine business will gradually decline in the future due to the popularization of electric vehicles. But in the short term, we will accelerate the development of new products such as NOx sensors for gasoline and electrically heated catalysts (EHC) in response to a further tightening of regulations in Europe and other regions. We will also launch our CCU- and CCS-related products, such as DAC, into carbon-neutral-related markets, which are expected to expand globally, and we will promote the introduction of high-value-added products as a business that encompasses the environment-related market in a broad sense.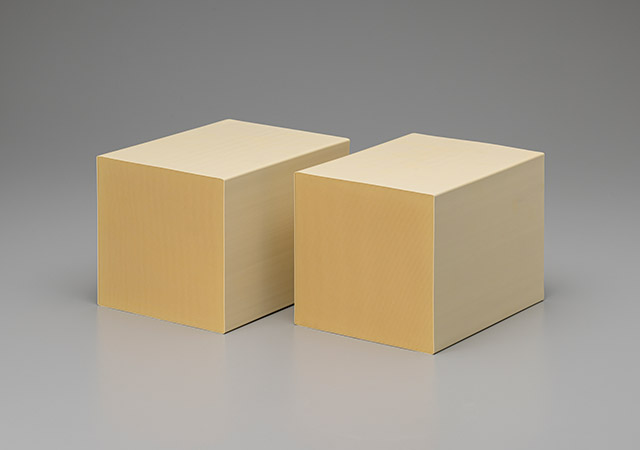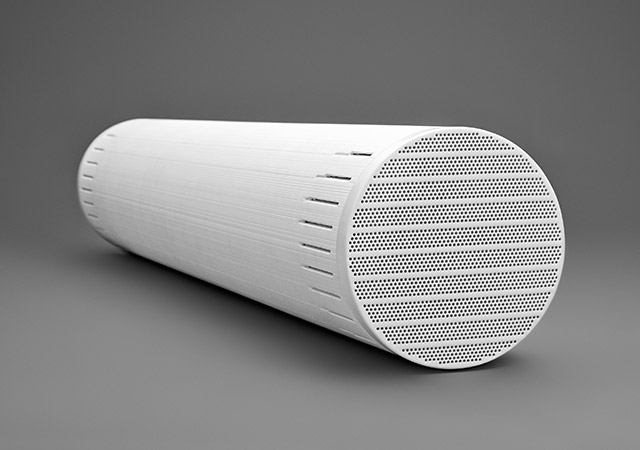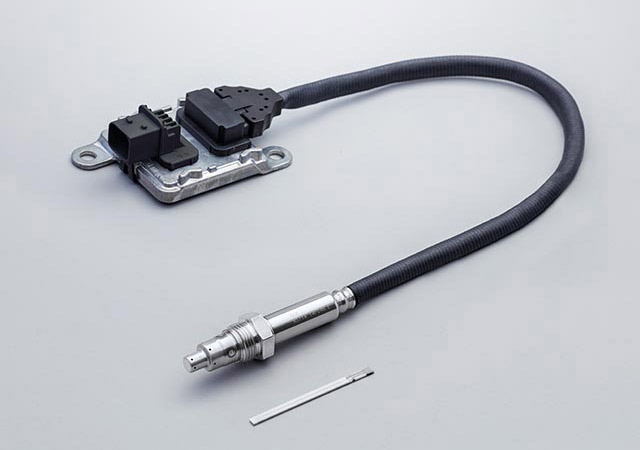 Digital Society Business
In the digital society-related business areas outlined in the NGK Group Vision, demand is expected to decline in the short term as economic conditions deteriorate. But in the medium to long term, demand is projected to grow in semiconductor-related and electronic component-related fields primarily due to the advancement of the IoT and 5G. Regarding products for semiconductor manufacturing equipment and electronic components, in addition to developing next-generation products and cultivating customers, we will continue to make capital investments with an eye on the medium to long term in order to accommodate growing demand. We will also steadily advance the development of new products, such as chip-type ceramic secondary batteries (EnerCera) and insulated circuit boards with high heat dissipation qualities, with the aim of expanding our range of products that contribute to a digital society.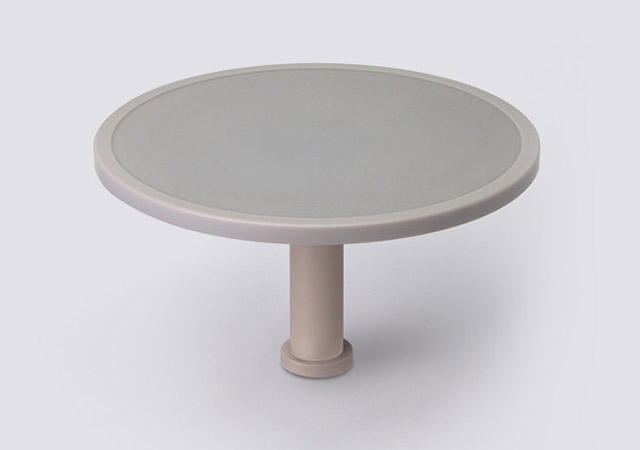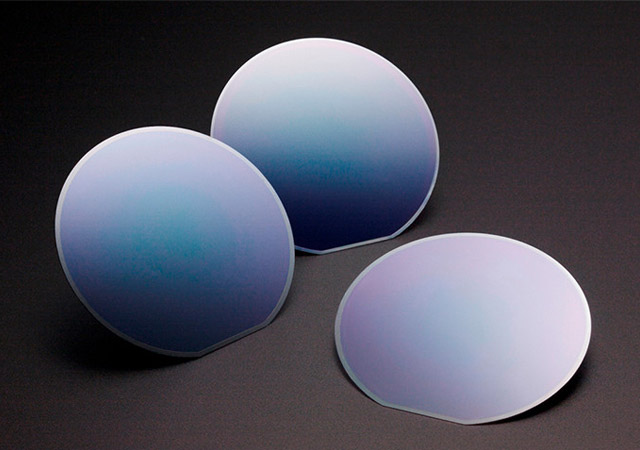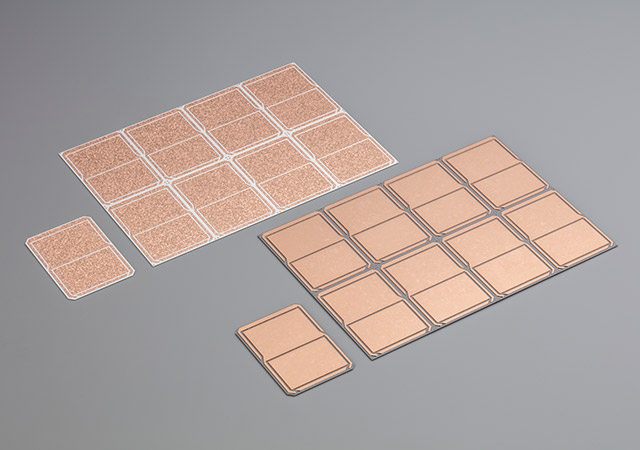 Energy & Industry Business
To realize carbon neutrality by 2050, with measures, such as subsidies for the adoption of renewable energy, showing up in Japan, the significance of storage batteries is gaining momentum across the world. In respect of the energy-storage-related field, it will take a while for demand for NAS batteries to expand on a full-scale basis. Meanwhile, we will work to build a business model that leverages the NAS battery features of large capacity, long life and long-hour charging and discharging. Combining NAS batteries and NGK's unique energy management system (EMS) makes it possible to make the most of NAS battery capacity and maximize the value of energy resources. We will further develop businesses to "sell value and services" in addition to the conventional business of "selling products." Amid the continued reduction in capital spending by domestic power companies, we will make the Insulator Business more efficient assuming that there will be mid- to long-term market changes. The Industrial Process Business strives to expand earnings in refractory products and pharmaceutical water purifiers, and simultaneously, launch products and facilities that contribute to meeting environmental needs in society, such as for CO2 separation, hydrogen separation, and a bio-economy, in an attempt to expand into a business field that will become a receptacle of new carbon neutral products.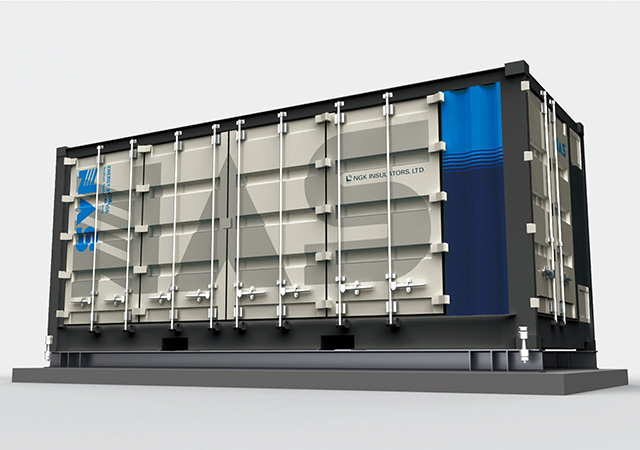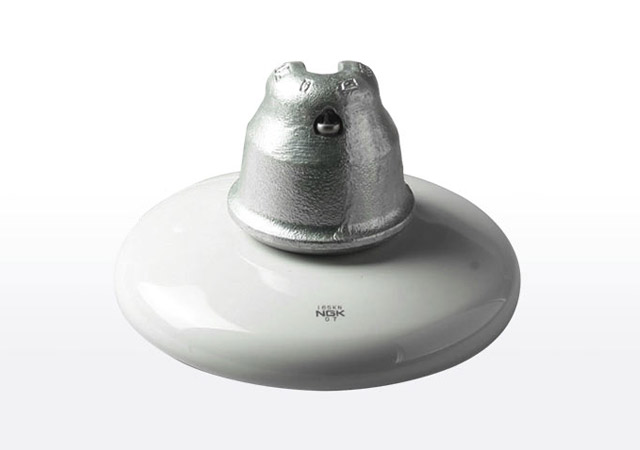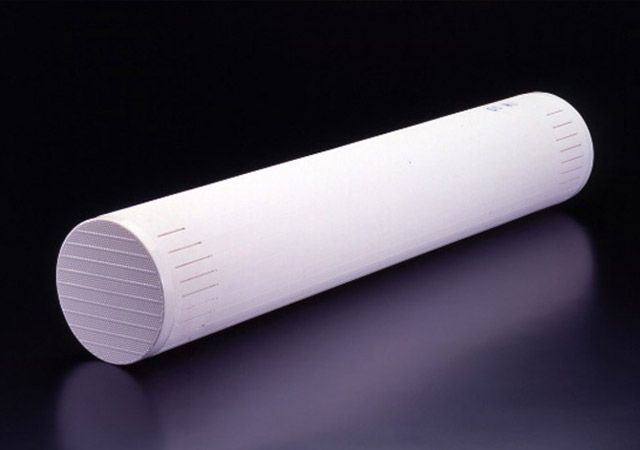 Through these initiatives, the Group will work to further reinforce its management base and continue conducting corporate management with emphases placed on capital efficiency and shareholders, while aiming to become what it wants to be in the future through sustainable growth and enhancement of corporate value.