Insulators
Uncompromising quality and advanced technologies:
That's why our insulators are selected to sustain power supply the world over.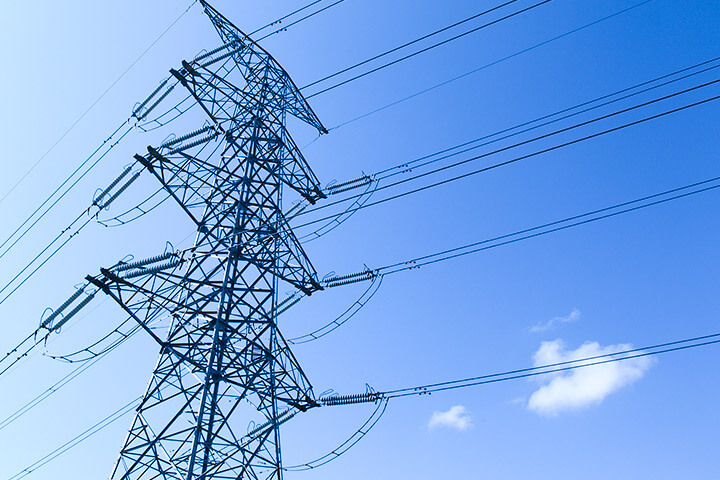 Insulators play an important part in maintaining the safety and stability of our energy lifeline by ensuring that transmission lines and steel towers and equipment are completely isolated. Given the magnitude of their task — even the slightest defect could have massive consequences — insulators are required to be impeccably reliable.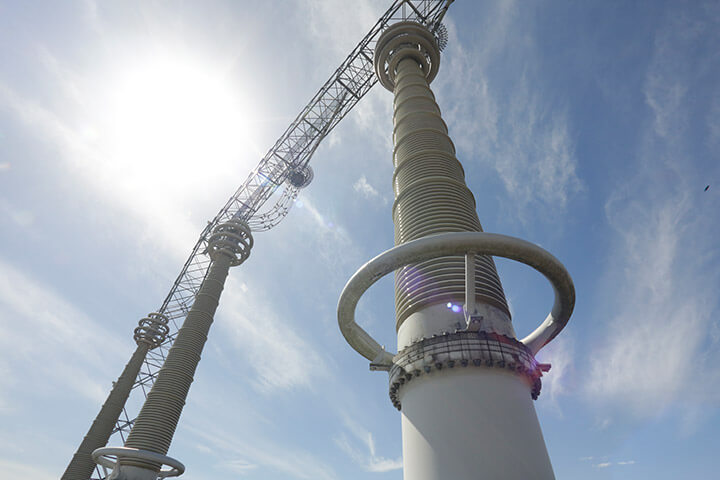 We at NGK Insulators are the insulator specialists; since the company's inception in 1919, we have consistently developed our own unique technologies and created products with the durability and quality to perform without fail even in harsh environments that suffer from earthquakes, typhoons and heavy snowfall.
Among the world-beating products we have developed and made are the world's strongest insulators for UHV (1 million volts) power transmission and the bushings using the world's largest hollow insulators. We also boast the world's largest production capacity — which is just as well, because our products are used in at least 100 countries. Backed by uncompromising quality and advanced technology, our products continue to make power supply safe and secure.
Porcelain Insulators
Hardware for Insulator Assemblies
Power Equipment
High Voltage Laboratory
Take a quick look at NGK's test facilities, Insulator Museum and NGK Review.
Inquiry about Insulators and power equipment
Please apply with the contact form and give us your comments or questions.