Commemorated the 100th Anniversary of NGK's Founding


Unique and Unrivaled Ceramics Technology--Our Wellspring of Growth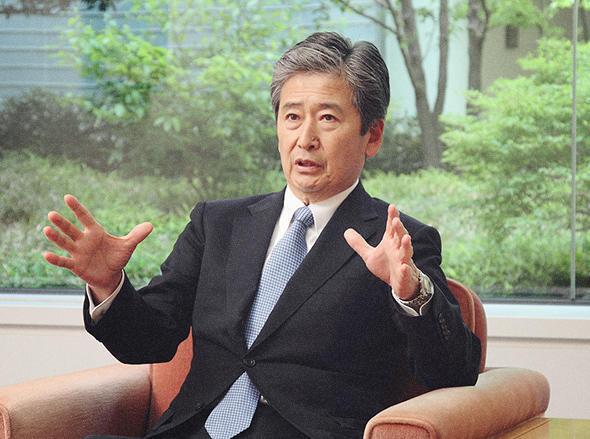 May 2019 commemorated the 100th anniversary of NGK's founding. Beginning with insulator manufacturing, we have steadily expanded our specialist fields to include automotive components, electronics, semiconductor manufacturing equipment, and others. All the while, we have maintained a single-minded commitment to continually develop and perfect diverse ceramics technologies. Thus, the history of NGK is also a history of technology.
To meet growing needs and to cultivate new business opportunities, we are undertaking the largest investments made since NGK was founded. The shared goal of everyone in NGK is to do what we must do to deliver an expanded range of products that take advantage of our unique technologies to even more people and to achieve even greater growth.
Cultivating legacy of material and production technologies that sets us apart
Since its founding, NGK has consistently focused on cultivating ceramics technology--particularly, material technology. As our most important strength, material technology involves the precise control of crystal sizes, shapes, and other characteristics. The growth of our company has always been driven by the immense legacy of technological knowledge and expertise that we have accumulated over our many years of operation.
In addition, we need to develop our unique production technologies to make full use of these technologies. It is by using these technologies together hand in glove that we have produced all of current NGK's core products. What sets NGK apart is our capacity to come up with products made by hand, develop optimized techniques for commercially mass-producing them, and then refine these to a point beyond the ability of other companies to imitate. This is the strength that we have been cultivating and that has become our wellspring of growth.
We are also known for our tenacity and perseverance when it comes to technological development. The demand for NOx sensors first took off in 2010, when new U.S. regulations came into full effect. However, by that point, NGK had already been at work for more than 15 years developing these sensors. We also spent over 10 years developing our gallium nitride wafers, which are used to produce laser light and which are installed in projectors and other equipment.
Just because we create a technology doesn't mean there's an immediate demand for it. And, we, as a company, need to make a profit. It is difficult to manage, but NGK has a mission to devote time and patient effort to cultivating technologies that society will truly need at some point in the future.
We use new technology to grow our profits, which we then invest in the development of new products. We used our profits from insulators to develop automotive- related products. Now, our automotive-related profits have become a foundation for growing our semiconductor-related products. Maintaining this cycle is absolutely crucial to keeping the company on a growth track.
Thus, we created the company-wide "2017 Challenge 30" initiative, which sets a five-year goal of increasing the share of new products to 30% of total sales by fiscal 2017. We achieved our target percentage in fiscal 2017 and are now working to maintain it with the "Keep up 30" initiative. As sales revenues grow, it becomes harder to maintain this percentage. There may be some products the market will not be receptive to; nevertheless, our commitment to new product development remains undaunted.
Foundation for value creation


Encouraging employee spontaneity through systemic reform

For the NGK Group, having a system in place for developing our human resources is essential to our future corporate growth as well. That is why, in April 2017, we undertook the first reform of our personnel system in 25 years. Major aspects of this reform included incorporating a system for more rapid promotion of younger employees to positions of responsibility, expanding female representation in more job categories, shifting the salary scale for younger employees, and raising the mandatory retirement age to 65. Our goal is to create an environment which motivates and challenges employees.
Towards that end, it is important not only to put various systems in place but also to foster greater initiative-taking among employees. We want to be able to give employees an area to focus on and then leave it up to them to independently and proactively pursue the important challenges that arise from it.
I always tell employees that safety, the environment, quality, and CSR are all fundamental parts of their job that need to be addressed. Both in Japan and overseas, safety has been an extremely important focus for NGK. We are also steadily addressing environmental preservation-related issues, such as CO2 reduction. Our policy moving forward includes expanding a lineup of environmentally friendly products.
Looking ahead to the next 100 years


What needs to be done is clear.The question is how we accomplish.

We are in a period of rapid growth without precedent, and there are still so many factors and opportunities which the NGK Group can capitalize upon for even greater growth. We must not squander these opportunities; rather, our mastery of them will determine the course of NGK's next 100 years.
I tell everyone in NGK that the key word is "completion." We will carry through capital investments. We will meet the needs of the market. Although it will be challenging, what needs to be done is clear. My hope is that this spirit of "completion" will drive us to tackle each of the challenges facing NGK and help us cultivate a foundation for sustainable growth that will take us through the next 100 years.

NGK Insulators, Ltd.
President