Message from the Chairman of the Board
NGK Foundation for International Students
Message from the Chairman of the Board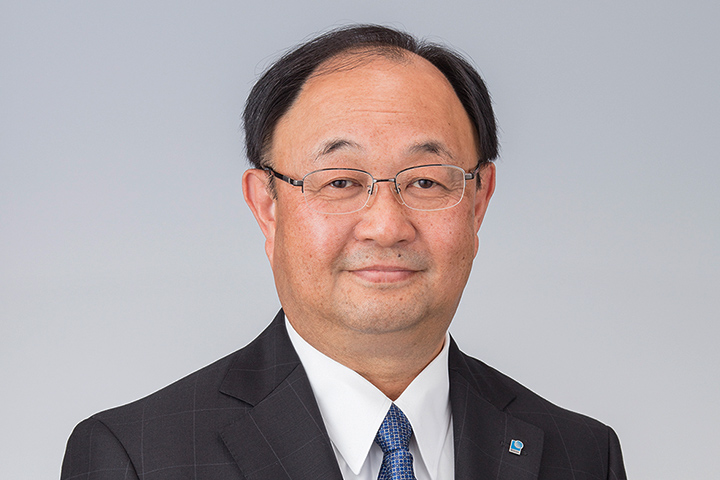 Learning and working together through good times and bad can build friendships and deepen understanding, even when ways of life and cultural backgrounds differ.
Today, people, economic activity, and cultural endeavors crisscross national borders. Japan is no exception. The country hosts a wide range of international exchange. Among these exchanges, international student exchange programs in particular give great hope and dreams to the young people who will bear the torch for the next generation. At the same time, these programs are expected to play an important role, one that fosters individuals with a deep understanding of and goodwill toward the people, culture, and nation of Japan.
NGK Insulators opened its first overseas branch and representative offices in the 1930s. It has since expanded its business operations while establishing production sites and other offices around the world. At production sites in particular, many of our employees live for long periods as members of the local community. Employees given these assignments and their families are warmly embraced and supported by these communities and their residents. Such unexpected goodwill in far-away places is viewed as an invaluable gift.
In 1997, based on our sense of gratitude for this goodwill and in the hopes of providing a positive experience and instilling goodwill toward Japan among international students studying here far from home, NGK Insulators began an international student support program focusing on dormitory lodging and scholarships. After establishing the NGK Foundation for International Students in March 1998 and reestablishing it as a general incorporated foundation in April 2013, we took a further step in April 2022, by reestablishing it as a public interest incorporated foundation to win even stronger community trust against the backdrop of rising interest in the Sustainable Development Goals (SDGs).
What we can do is limited. Nevertheless, our hope is that the support for international students provided by the foundation will, even if only in some small way, contribute to the development of talented, globally oriented individuals for the next generation and to efforts to build trust between countries. We intend to continue these support activities into the future.
Hiroshi Kanie
Chairman of the Board