Products
Catching PM from diesel generators
CERALLEC SYSTEM can remove PM (black carbon) from diesel engines over 99%.
Concepts
CERALLEC SYSTEM is used in subways, power plants, and so on. You may find various kinds of users know the advantages of this system. Nowadays, we have thought that next fields are shipping industries.
Advantages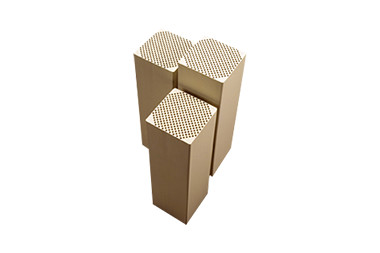 High-Temperature
Ceramic products endure high temperature (900℃), so you don't have to care the possibility of occurring fire diseases.

Compact Design
CERALLEC is honeycomb structure, so that this system is smaller than other systems and you may use it easily.

High-Efficiency
We can remove PM (black carbon) over 99%. (You can see system example at this page.)

Long Life and Low Maintenance
Ceramics are anticorrosive materials and you can use CERALLEC SYSTEM longer than other systems, and you don't have to maintain it on a daily basis.
System flow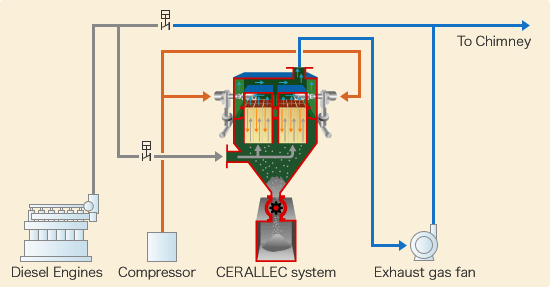 Inquiry about High-Temperature Dust Collector
Please apply with the contact form and give us your comments or questions.