We contribute to the optimum operation of equipment and the conservation of energy in a wide variety of industries.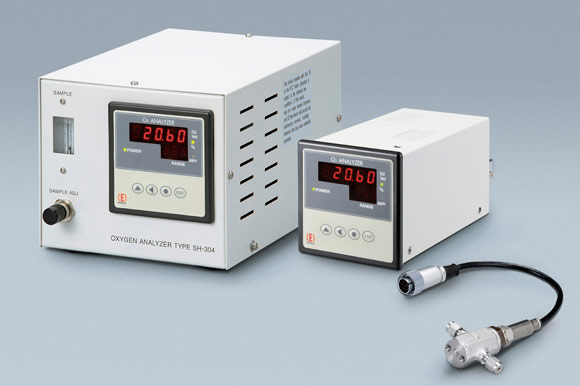 We handle gas oxygen analyzers (O2 meters), applied with a zirconia ceramic sensor, for suitable use in various processes.
As well as a lineup for the direct-insertion measurement of oxygen concentration in high-temperature gas within heating furnaces, soaking furnaces, etc. for boiler fuel controlling, we have a lineup of packaging and portable gas oxygen analyzers for use in reflow furnaces and diffusion furnaces and for R&D uses, and a lineup of explosion-proof types for petroleum plants and chemical plants.
We also handle dust meters for continuous measurement of dust concentration in exhaust gas in the downstream from electric dust collectors, which can also be used to monitor bag filters for break.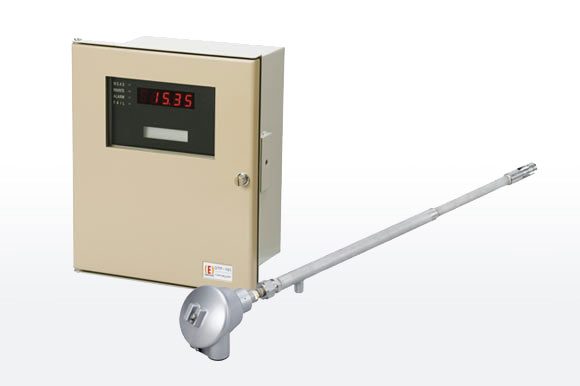 Zirconia Type Gas Oxygen Analyzers (O2 Meters)
High-precision gas oxygen analyzers making use of characteristics of a zirconia ceramic sensor
A wide coverage of measurement from low concentration to high concentration
The zirconia sensor applicable to direct-insertion type, direct-connection type and sampling
TF-10 |LP-30 MLP-10 | TF-II TF-III TF-IV | SH-IVD TF-SD Model TF-21/SH-30 Series Model F-30/SH-20 Series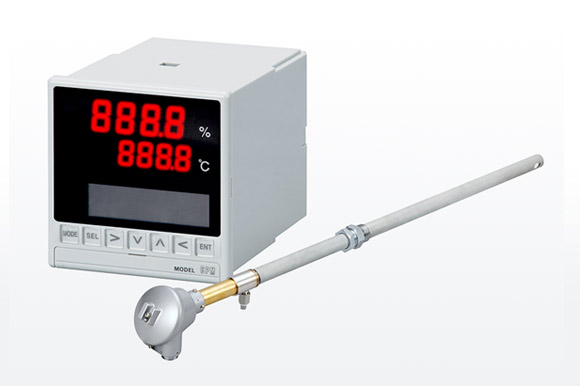 Furnace Atmosphere Analyzers for Reductive Atmosphere Furnaces (CP Meters)
CP meters by means of a zirconia type gas oxygen partial pressure gauge
Good achievements in the metallic heat treatment industry centered about the automotive industry
High stability and reliability due to the use of a direct-insertion type transmitter
CP meters CP-X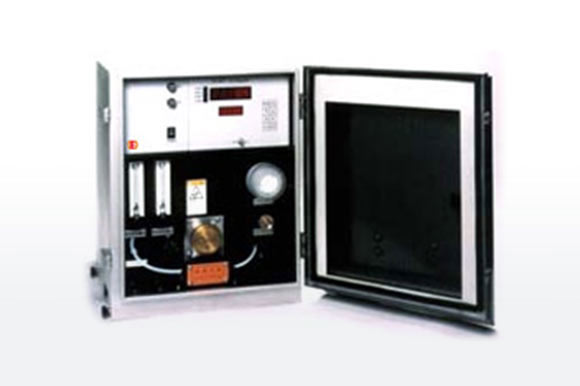 Light Scattering Type Dust Concentration Meters (Dust Concentration Meters)
When dust is irradiated with a light, light scatters from the dust.
The scattering intensity of this light scattering is correlated with the dust weight concentration. The light scattering type dust concentration meter utilizes this correlation
Model ISS-101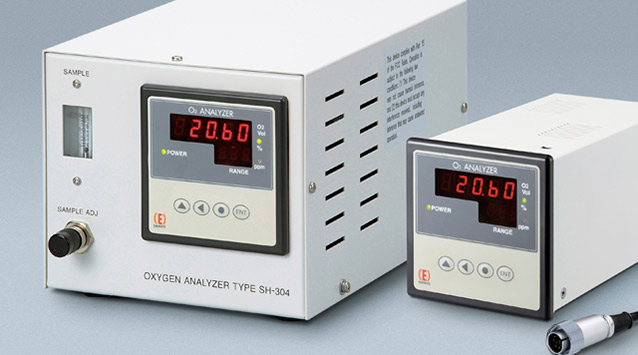 Gas Analyzer
The products on this page are handled by Energy Support Corporation, a member of the NGK Group company.
Inquiry about Gas Analyzer
Please apply with the contact form and give us your comments or questions.