Products
Islands, Remote Grids & Microgrids
Islands, Remote Grids & Microgrids
24/7 Power Supply with Solar Power for Microgrids
On sunny days, four to five times maximum solar power output against average load and NAS battery with capacity of two-third against solar power are required to cover the most of the load for 24/7. Battery storage needs to discharge for 14-18 hours to shift the surplus solar energy to nighttime and early morning. NAS batteries can discharge for six hours at rated output, but they can discharge for a much longer duration by lowering the output. Roughly speaking, the discharge duration will be increased up to 18 hours if a NAS battery discharges at one-third the rated output. Only proven long-duration energy storage like NAS batteries could be expected for this application. As an example, for a 200kW load, 24/7 power supply could be achieved by utilizing 1,000kW of solar power and 600kW (3,600kWh) of power from a NAS battery. This will enable higher penetration of solar power, optimum use of solar power including its surplus energy and reduction of non-environmentally friendly and costly diesel generator operation, which will lead to a greener society.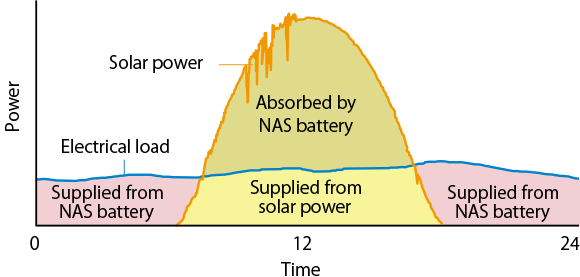 *

Backup power supply, such as diesel generation, is necessary for cloudy/rainy days with solar power shortage.
Microgrids
NAS batteries can provide essential functions for smaller grids, such as microgrids, island grids and grids in remote locations. These functions include support for higher levels of renewables, timeshifting and stabilization of wind and solar, voltage support, frequency regulation, protection against frequency collapse during contingencies, black start energy and backup power. Furthermore, NAS batteries allow fossil fuel and biomass generators to be operated at a fixed output setting that minimizes fuel use and emissions.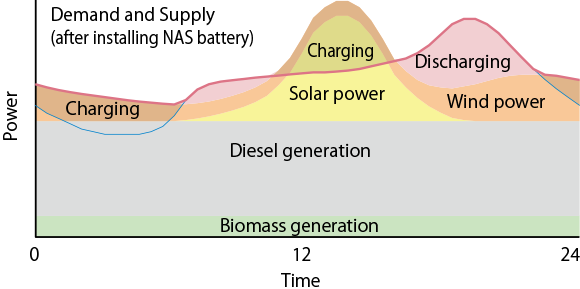 Case study
Maximization of Renewable Energy Installations
Oki Islands, Shimane, Japan Operation since 2015

4.2MW/25.2MWh NAS battery system The Chugoku Electric Power Co., Inc.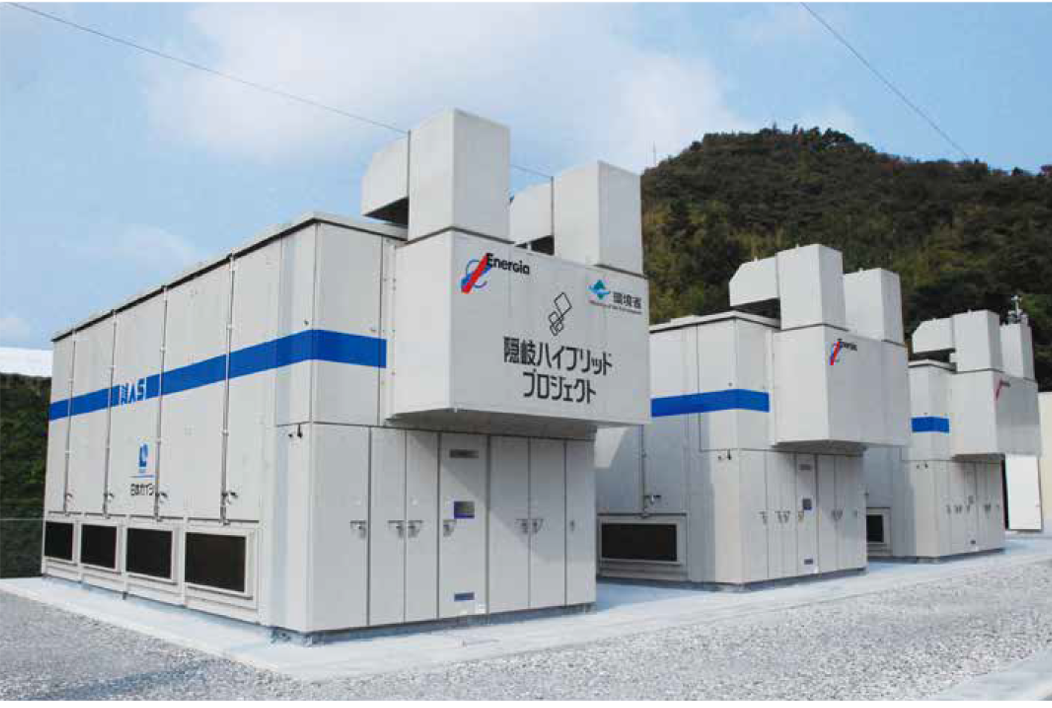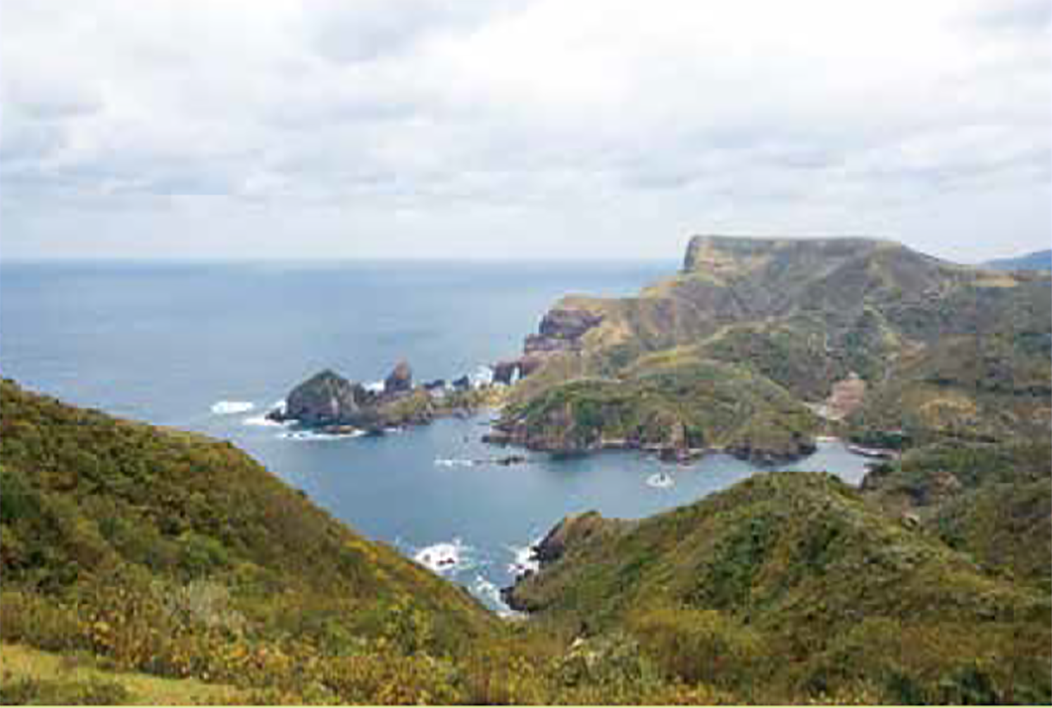 This NAS battery system absorbs large fluctuations in solar and wind power, which helps the owner add more renewables to their grid.
*

NAS and the NAS logo are trademarks of NGK INSULATORS, LTD., registered in the U.S. and other countries.
Inquiry and/or Catalog Download
Please fill in this form to get in touch with us.