AC 500kV Contamination Test Facilities
Research Development
AC 500kV Contamination Test Facilities
AC 500kV Contamination Test Facilities / High Power Test Facilities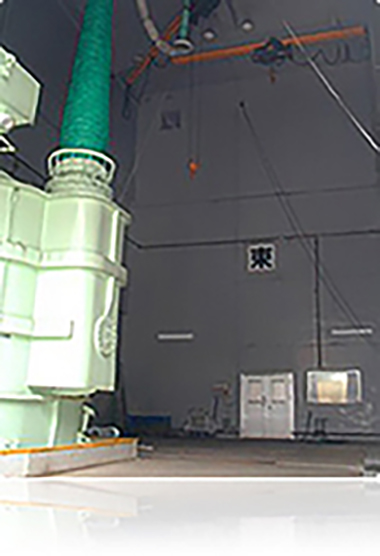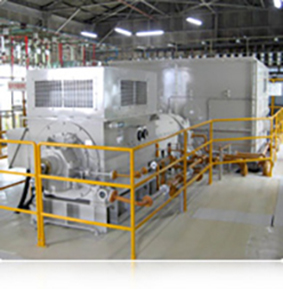 Outline of Test Facilities
Main Facilities
Outline
AC 500kV Contamination Test Facilities
Dimensions of fog room:15m x 10m x 13m h.
Testing transformer:500kV, 5000kVA/ 1 min.
Voltage drop of the total system:Less than 5% at 1A, 100 - 500kV.
Power Source:Short circuit generator (3-phase, 125MVA).
Short circuit capacity:125MVA at 3-phase.
Max. short circuit current:12000A (symmetric).