Innovators of Tomorrow
The surprising role of ceramics in the modern economy
Ceramics is an ancient technology that still plays an essential part in our modern world, such as energy storage and transmission. But the technology also offers even wider uses to help us tackle today's critical challenges.
When you think about ceramics, you probably imagine an item of pottery. We tend to associate ceramics with the firing of clay and other material, a technology that stretches far back in ancient history. But ceramics remains surprisingly relevant in our modern, data-driven economy.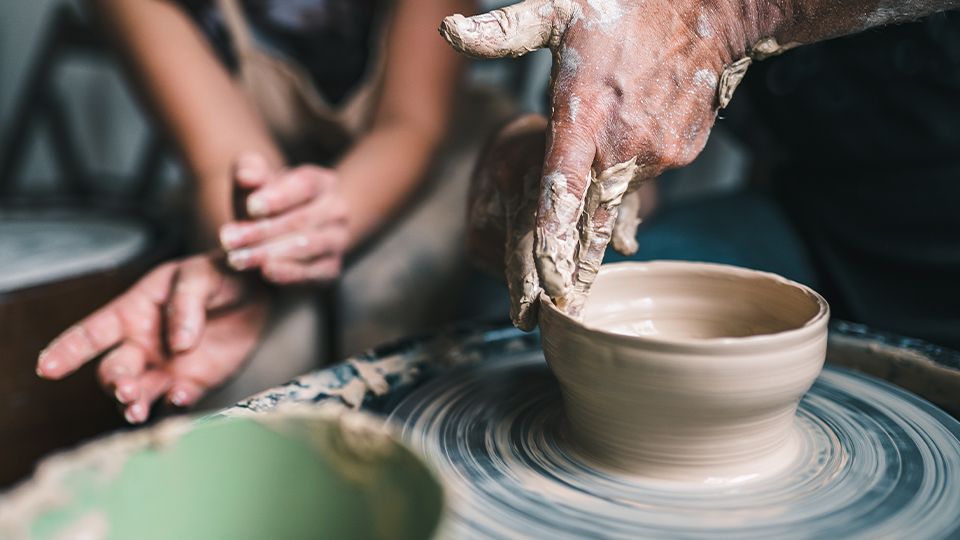 Crucial parts of your smartphone, including its casing, antenna, glass coating and other components, may be made of ceramic material. Apart from the making of electronics, ceramics are widely used in power grids, automobiles, batteries, and more. Ceramics is a technology that continues to innovate, with a wide range of applications and the potential to help address many of today's challenges.
Innovation in action
One company that has been innovating the role of ceramics is NGK Insulators (NGK) . Founded in 1919 as a spinoff of tableware maker Noritake 's Insulator Division, NGK dedicated itself to serving the needs of society by manufacturing high-voltage ceramic insulators to accelerate the expansion of power grids across Japan . With its success in producing this essential component of electrical infrastructure, NGK went on to launch many other products to support social infrastructure.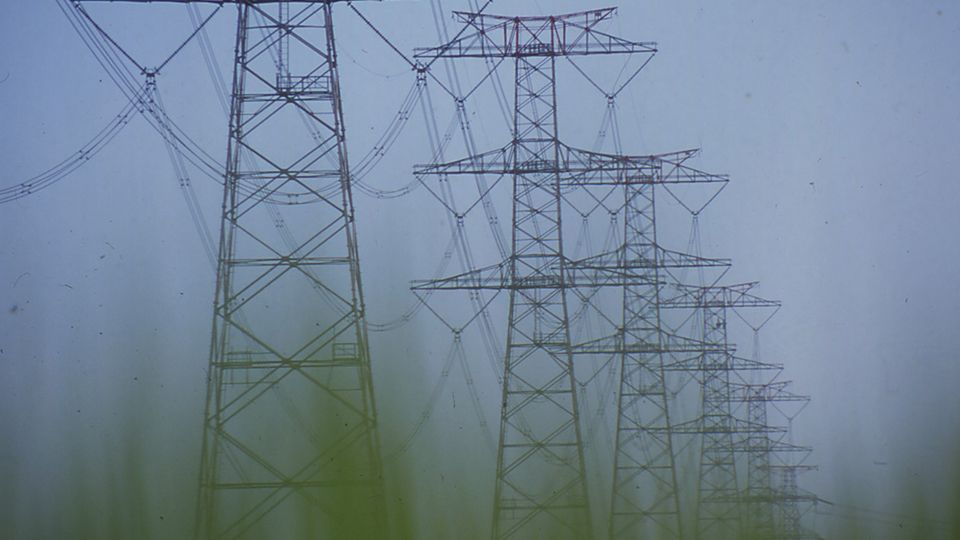 From the 1960s onwards, NGK established businesses in the United States and some 20 other countries around the world, expanding into the fields of mobile devices and information technology. Yet even in these fields, it innovated through the use of ceramics as a key technology. For example, NGK began manufacturing and selling ceramic products to purify harmful contents in the exhaust of automobiles in the 1970s and semiconductor production equipment from the late 1990s.
Building on these successes, and to help meet the demands of the growing IT industry, NGK acquired US semiconductor equipment maker FM Industries (FMI) in 2002. FMI now has eight manufacturing sites in the western US, and as part of the NGK Group, they supply a core component indispensable for semiconductor manufacturing equipment.
"FMI's mission is to deliver manufacturing solutions to our customers' complex challenges," says David Miller, president of FM Industries. "As a premier supplier of critical components to the semiconductor equipment industry, we will meet the growing demand for semiconductor manufacturing equipment by improving productivity through digital transformation technology and contribute to the realisation of a digital society."
Doubling down on power
The creation of a data-driven digital society involves not only semiconductors and mobile devices but the batteries that power them, and here too, ceramics can play a key role.
NGK's EnerCera* battery, for instance, is an ultra-thin , high-power Li-ion cell that comes in coin and pouch formats for Internet of Things and smartcard applications. For examples, it's small size allows it to be used in a wide variety of innovative wearable devices, such as sensors that notify caregivers when elderly users get out of bed, and flexible enough to be attached to the cylindrical shape of wine bottles, helping companies monitor heat and humidity during shipping.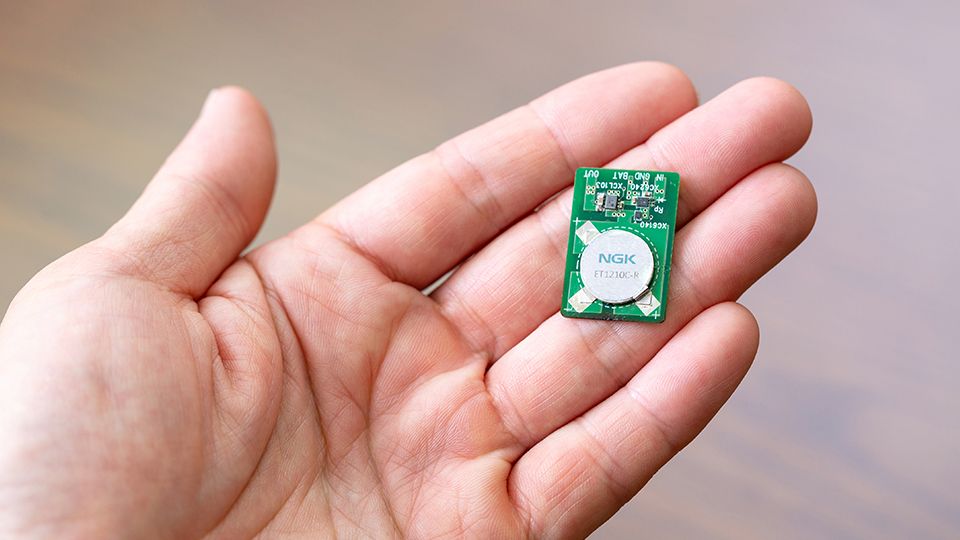 Rechargeable batteries are also helping make infrastructure such as energy grids more reliable and use more sustainable sources . While renewable energy can help reduce carbon emissions, solar and wind power are not always available. Installed at power-generation facilities, NGK's sodium-sulphur, or NAS*, batteries can store megawatt-level amounts of renewable energy produced from wind and solar for use when those sources are not available . During power outages, the electricity in NAS batteries can power thousands of homes and businesses. So far, more than 250 NAS projects have been installed around the world, with a total capacity of 700 MW/4.9 GWh.
"From its very beginning, NGK has sought to re-examine conventional ceramic manufacturing practices in light of the latest science and technologies in order to help it identify the optimal combination of process conditions for each of its products," says NGK Insulators President Shigeru Kobayashi. "And after nearly 100 years, this pursuit of optimisation has accrued a wealth of technology and expertise from which NGK draws its competitive strength."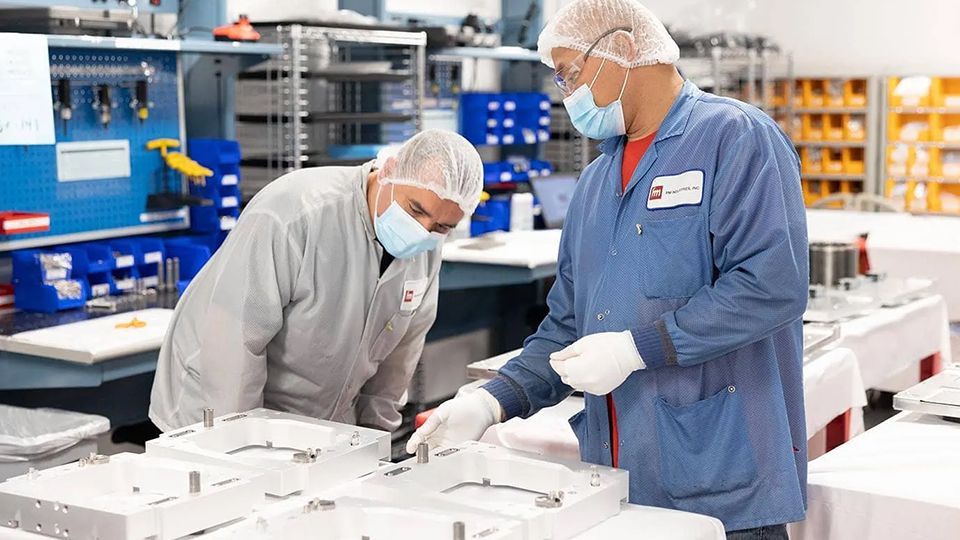 A new century of ceramics
In 2019, NGK marked 100 years since its establishment. It is now harnessing its large store of expertise with ceramic technology at its core to help society adapt to explosive digital evolution while pursuing the goal of carbon neutrality.
NGK plans to invest 300 billion yen ($2.1 billion) in research and development over the next decade, 80% of which will be allocated to activities related to digital society and carbon neutrality. It also aims to generate 80% of sales from these businesses by 2050 . To that end, NGK recently established a new division Corporate NV Creation . It's designed to bridge the gap between advanced research and practical commercial products fulfilling social needs.
To keep up with these rapidly changing needs, NGK must now introduce external technologies and knowledge on a scale and at a speed unmatched in the past, according to Ryohei Iwasaki, executive vice president of NGK and group executive of Corporate NV Creation.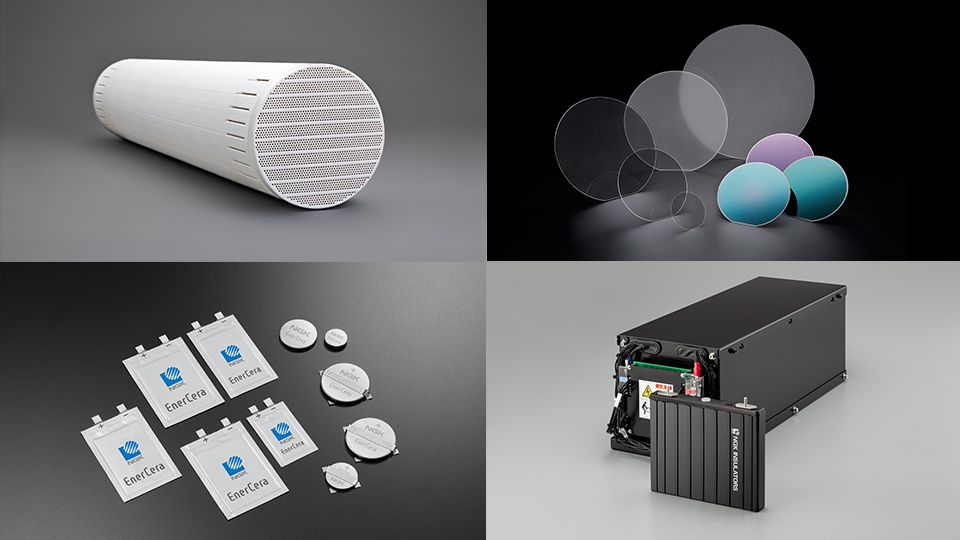 "We have products such as subnano-ceramic membranes, wafers products and a line-up of storage batteries ranging from ultra-thin size to large capacity that we have been deepening our technology with for many years," says Iwasaki. "As a ceramic specialist, we aim to achieve further growth by creating groundbreaking new products with ceramic technology at our core."
Kobayashi adds: "Our unique ceramic technology plays an important role in realising a sustainable society. NGK will continue to test the potential of new ceramic technologies with an eye on the changing needs of the times, aiming to expand business profitability while also realising contributions to society and environmental preservation."
NAS and NAS logo are trademarks of NGK Insulators, Ltd., registered in the United States and other countries.