Products
Mullite Stable Refractory
Overview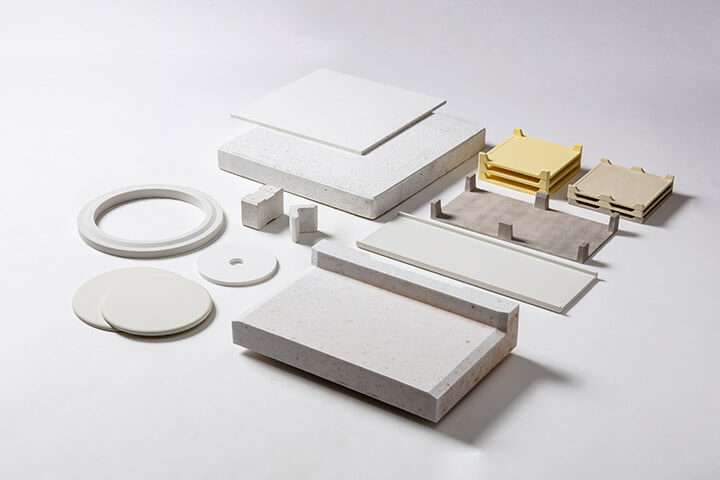 Mullite (3Al2O3-2SiO2) is a refractory material formed by bonding aluminum oxide (Al2O3) and silicon dioxide (SiO2) in a ratio of 3:2. It features exceptional thermal shock resistance and is ideal for use in kiln furniture used for ring of electronic ceramics.
Features
Features superior thermal shock resistance and shape stability at high temperatures.
Reactivity with products can be reduced by means of an alumina or zirconia coating.
Inquiry about Kiln Furniture & Refractories
Please apply with the contact form and give us your comments or questions.