Products
Renewables, Power Plants
Renewables, Power Plants
Renewable Stabilization
By absorbing fluctuating renewable energy such as wind and solar during off-peak times, NAS batteries can provide additional power during periods of peak demand.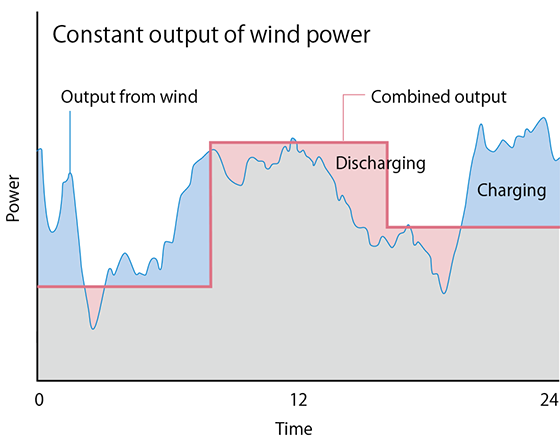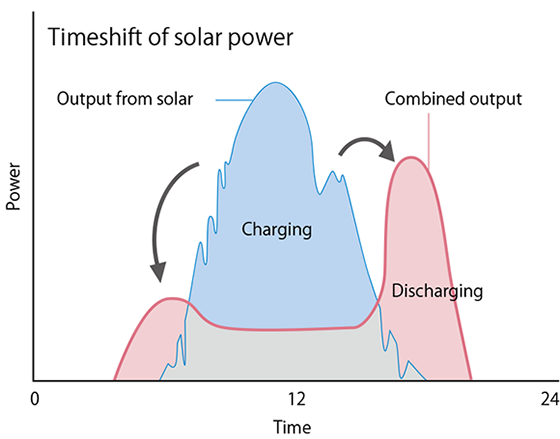 Fossil Fuel Peaker Plant Replacement
NAS batteries can provide resource adequacy capacity of six hours or more per day, providing a green alternative to fossil fuel peaker plants. Moreover, NAS batteries can also provide on-peak/off-peak price arbitrage, frequency regulation, ramping services, VAR support and other grid functions.
Case study
Stabilization of a Huge Wind Farm
Aomori, Japan Operation since 2008

34MW/244.8MWh NAS battery system alongside 51MW wind farm Futamata Wind Development Co., Ltd.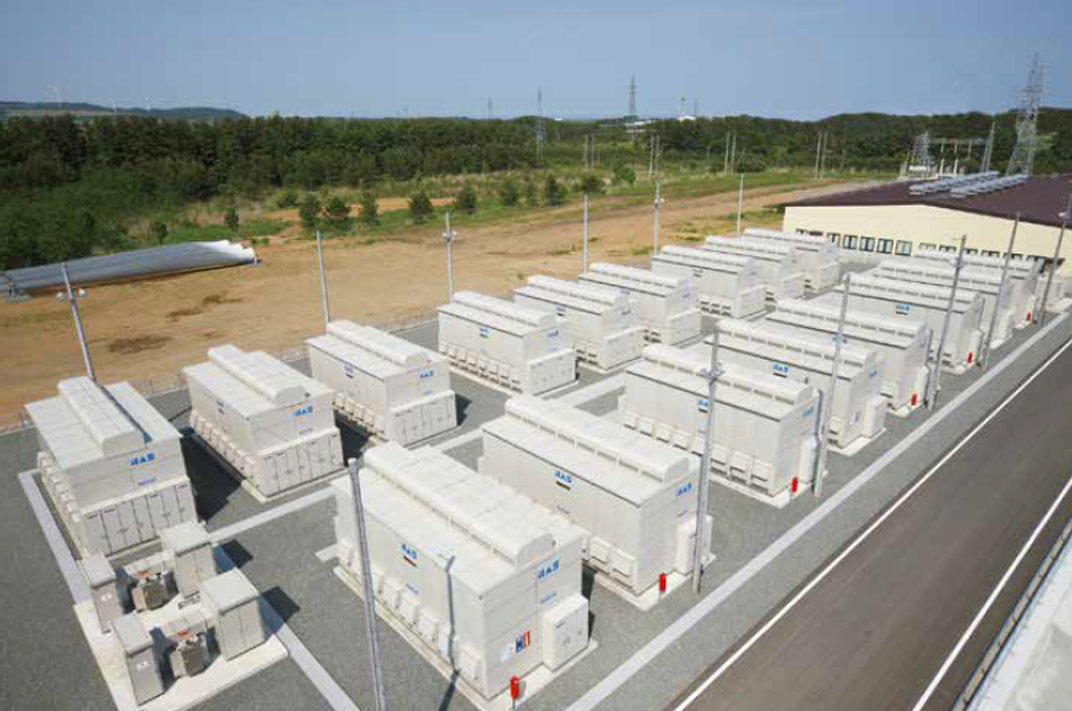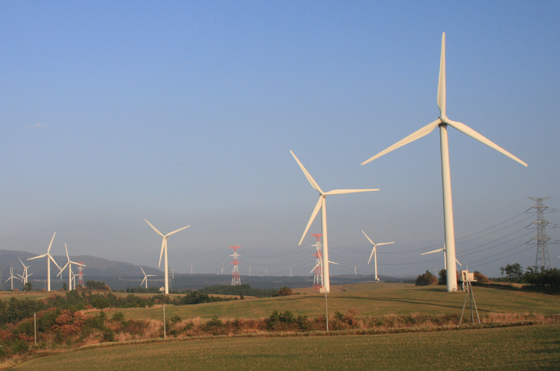 This NAS battery system makes wind output dispatchable by charging from excess wind power and discharging so as to meet desired dispatch levels. Immediate smoothing and timeshifting can both be provided.
*

NAS and the NAS logo are trademarks of NGK INSULATORS, LTD., registered in the U.S. and other countries.
Inquiry and/or Catalog Download
Please fill in this form to get in touch with us.