NAS Batteries
The world's first large-capacity battery energy storage system and a major leap forward in the ability to provide a stable supply of renewable energy.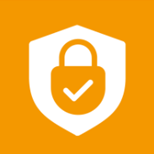 Safety features
The safety of batteries is attracting attention. NAS batteries have been designed with safety as a top priority and have been improved and assured by field experience.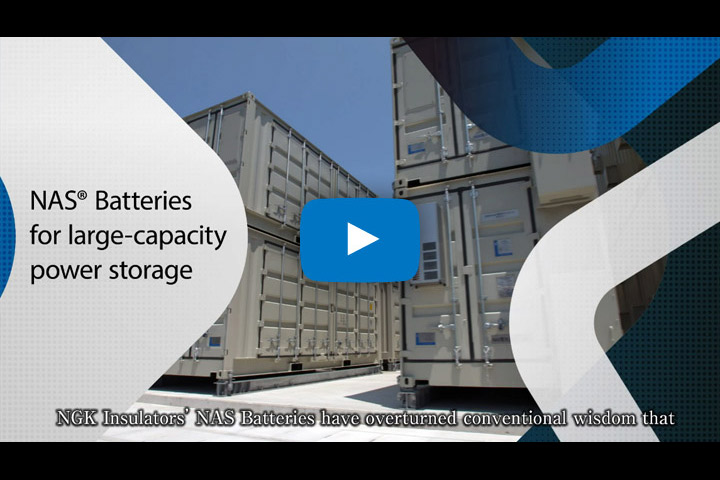 Containerized NAS Batteries
MP4 Format (22.1MB)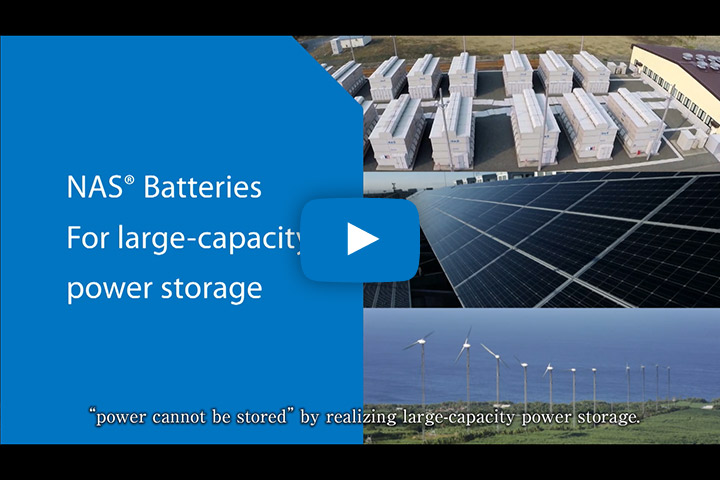 NAS Batteries for large-capacity power storage
MP4 Format (47.2MB)
NAS and the NAS logo are trademarks of NGK INSULATORS, LTD., registered in the U.S. and other countries.
Inquiry and/or Catalog Download
Please fill in this form to get in touch with us.