4200kV Lightning Impulse Generator
Research Development
4200kV Lightning Impulse Generator
4200kV Lightning Impulse Generator / 2500kV Switching Impulse Voltage Test Facilities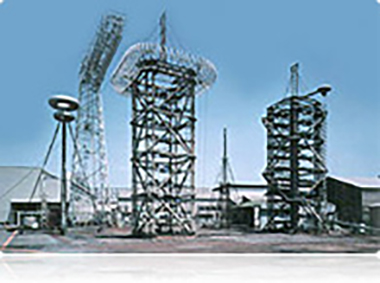 Outline of Test Facilities
Main Facilities
Outline
4200kV Lightning Impulse Generator
Type:Marx Circuit. Max. storage energy:315kJ. Main capacitor:0.0357µF(1.5µF/42). Max. charging voltage:4200kV. Max. voltage available:3300kV.
2500kV Switching Impulse Voltage Test Facilities
Type:Marx Circuit.
Generator:The above 4200kV generator.
Max. voltage available:2500kV.
Wave forn controlling capacitor:0.0132µF(0.5µF/38).
Wave form:(50 - 500) x (2500 - 3000)µs.
Steel Towers
Effective height:25m
Capable of electrical tests of insulator string assemblies under simulated service conditions.