Materiality: Contribution to Digital Social Infrastructure
Sustainability
Materiality: Contribution to Digital Social Infrastructure
Basic Approach
Along with the transition to a digital society, companies are collecting and analyzing an unprecedented amount of data and utilize them in business situations. This trend has positive impacts on society and the economy, such as the development of marketing tailored to each consumer's situation, and the increased efficiency of the manufacturing and the logistics industries; on the other hand, however, data privacy and security are becoming important issues.
This indicates that the NGK Group have both expanding business opportunities and the risks of handling data.
In terms of opportunities, demand is expected to increase in markets related to the transition to a digital society, including semiconductor manufacturing equipment and electronic devices.
However, considering that there is a growing risk of information leakage caused by cyber-attacks from outside, we acknowledge it is important to respond such risk appropriately in order to contribute to the realization of a digital society in the future.
Based on this recognition, we have determined that contributing to the digital social infrastructure is one of the most important tasks for the NGK Group, and we will promote our efforts.
The Value We Bring to Society
We will contribute to ensuring safety, security, and comfort of society through providing products and services using our unique ceramic technologies, for the advancement of digital society, which will accelerate in the future.
As a foundation for this, we will fulfill our responsibility as a member of a cultural and secure digital society by establishing strong information security under the circumstances where the safety of all information assets in our possession is strictly required.
Related SDGs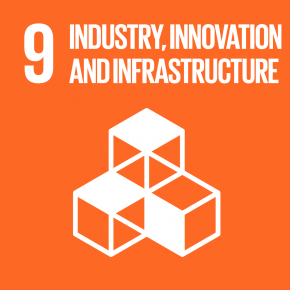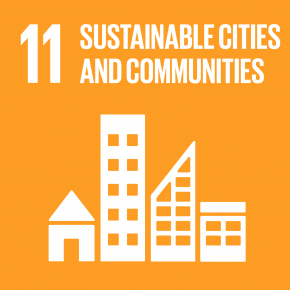 Risks and Opportunities
Risks
Opportunities

Damage to brand reputation
Cyber attacks
Information leaks
Increase in the cost of security enhancement

Expansion of business opportunities related to digital society, etc.
Enhancement of our brand reputation
Approach
We are going to advance development toward the creation of new products in our business related to semiconductors and electronic components supporting the development of the fields of IoT, AI and communications.
To that end, we will endeavor to understand market needs and technological trends by making use of relationships with customers in various industries and consulting external advisers more than before. In addition, by collaborating with external partners and promoting open innovation, we will work with speed to solve issues of the ever-developing digital society.
Regarding the utilization of our Group's data, the NGK Group will appropriately manage information based on the Basic NGK Group Information Security Policy.
Basic NGK Group Information Security Policy
Main Initiatives
The NGK Group's main initiatives related to contribution to a digital social infrastructure are as follows.
Toward the Future
By utilizing ceramic materials and process technologies, we will create new products focusing on the development of various types of wafers, new ceramic packages, materials for semiconductor manufacturing equipment for the fields related to future broadband communications services, next-generation mobility services and semiconductors.
For an overview of the NGK Group's materialities, please see Materiality.
Management Approach for Each Materiality
The articles linked below explains about the NGK Group's basic approach to each materiality, risks and opportunities, and how we approach issues.