Featured Articles
HTCC Related Proprietary Technology
High strength material technology
Alumina materials strength vs Dielectric constant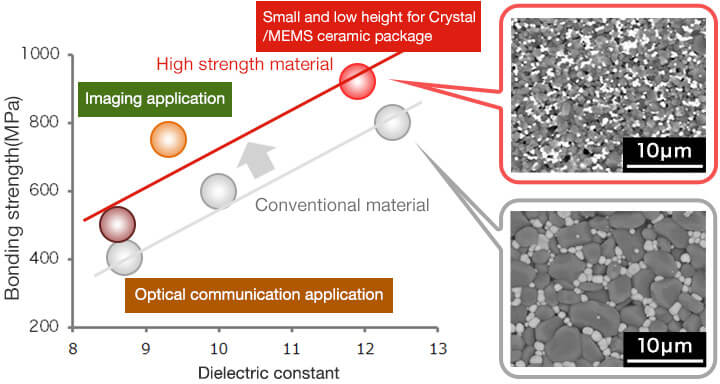 Features
High-strength materials by particulateing
Application example
Small and low-height / high heat dissipation ceramic package
Small and low height ceramic package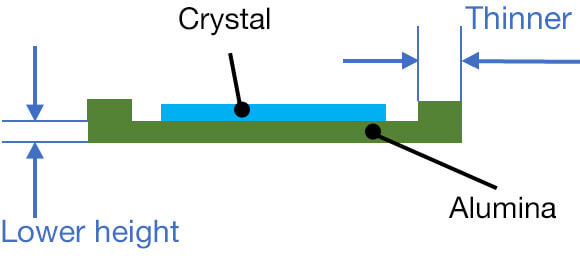 Sintering control technology
Firing shrinkage control of alumina and metallization (example)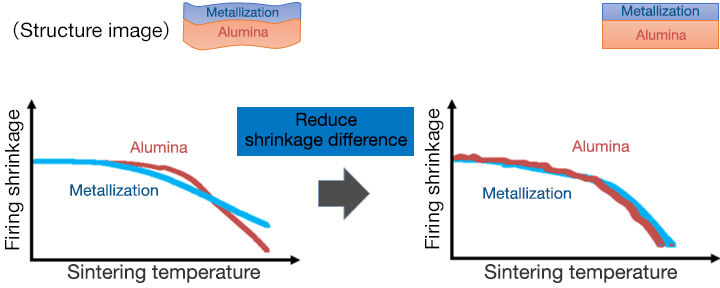 Features
Shrinkage control technology by design optimization of inorganic/organic composition
Application Example
High flatness/ camber reduction and high dimensional accuracy product
Advantage of sealing by high flatness and camber reduction (example)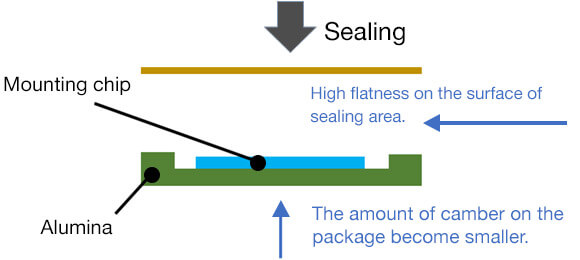 1. In the case of seam sealing
The amount  of camber become smaller, and it  is advantageous for crack controls.

2. In the case of AuSu sealing
The amount of Au usage can be reduced by high flatness
on the surface of sealing area.
Multilayer wiring technology
Fine wiring (example)
Surface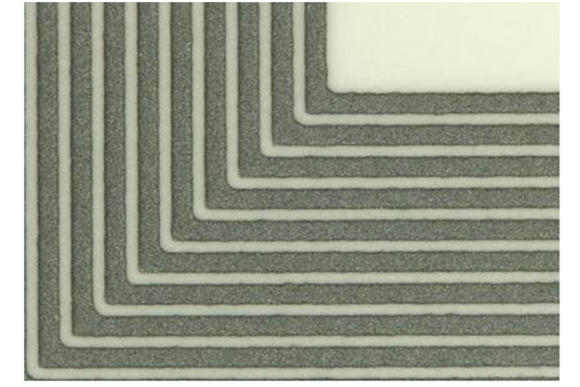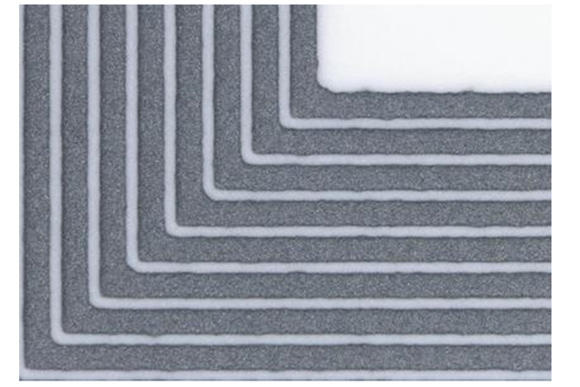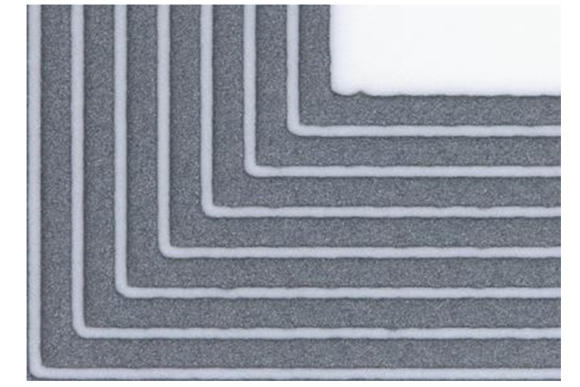 Multilayer wiring (Example)
Cross section

Features
Multilayer wiring by material technology and high-precision process technology
Application example
High-density wiring product: small/highly integrated component
Technology for bonding of different materials
Composition of bonded product of different materials (example)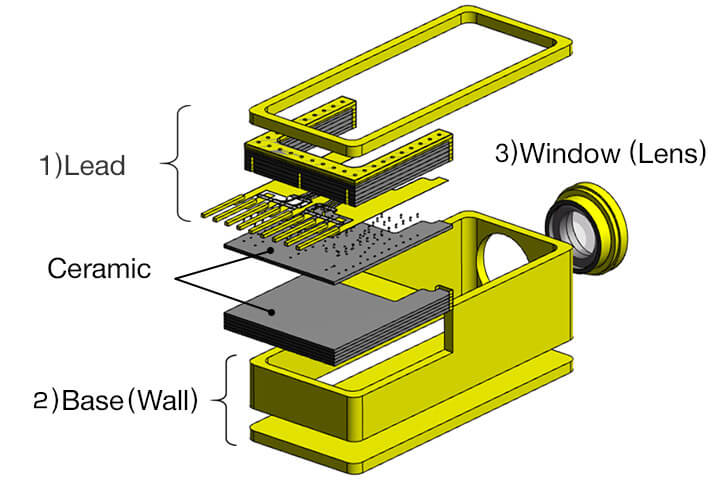 Bonding material (example)

Feature
It realizes bonding metal material of various complicated shape with high heat dissipation materials as well as general purpose metal material.
Application example
Optical communication / high heat dissipation product
Design technology
Simulation technology
Simulation
Evaluation categories
Electromagnetic field

- S parameters: pass, reflect, crosstalk

- Characteristic impedance

- LCR equivalent circuit

Stress distribution
- Destructive life
- Destructive stress
Heat diffusion
- Thermal resistance
- Temperature distribution
Features
The following proposals are possible with simulation technology.
High-frequency characteristics
Highly reliable structure
High heat dissipation structure
Application example
Various ceramic package product
Plating technology
Plating available
Plating
How to apply
Electrolytic plating
Ni plating
Au plating as base plating
Au plating
Wire bonding, soldering, soft Au plating
Pd Plating
Au Alternative for Au/Pd Plating
Electroless plating
Ni-B soldering
Base Ni plating on brazing area
Ni-P
Au as base plating
Au
Wire bonding, soldering, soft Au plating
Example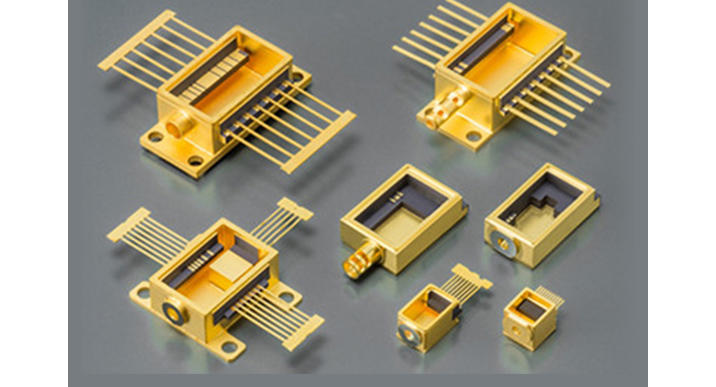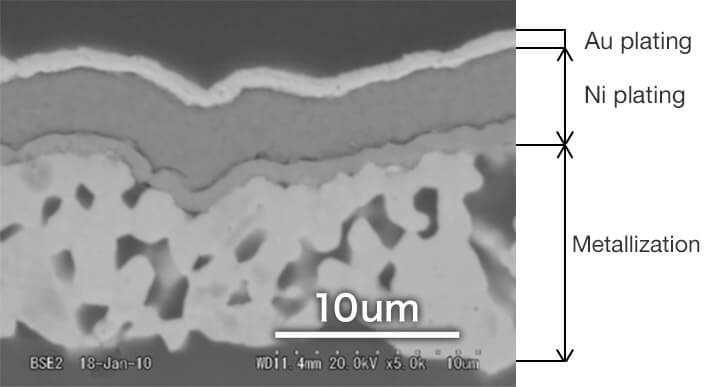 Features
It can be mountable with corrosion resistance by various plating film.
Application example
Various ceramic package product
Featured Products
Inquiry about Electronic Components
Please apply with the contact form and give us your comments or questions.