Products
Bonded Wafer for SAW Filter Application
Overview
With its precise polishing and wafer bonding technology, NGK offers wafers for SAW filters.



By bonding silicon that has low thermal expansion and high quality single crystal piezoelectric substrate, we make it possible to improve thermal behavior without affecting its function.
With NGK's polishing technology, thickness of piezoelectric layer can be adjusted with high precision.
Size is available up to 6 inch.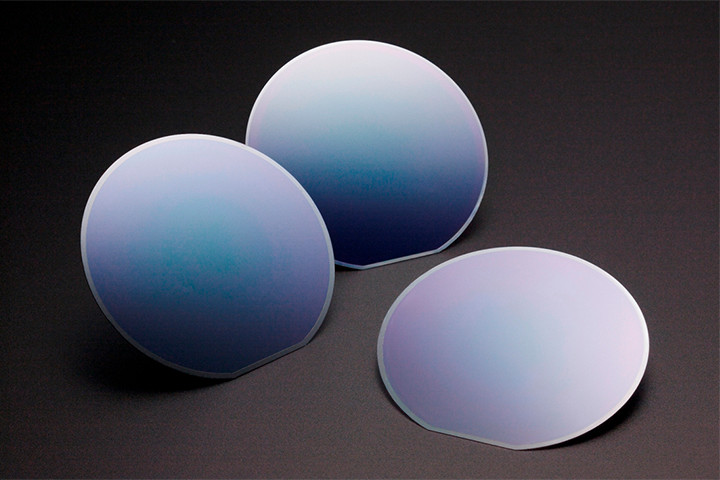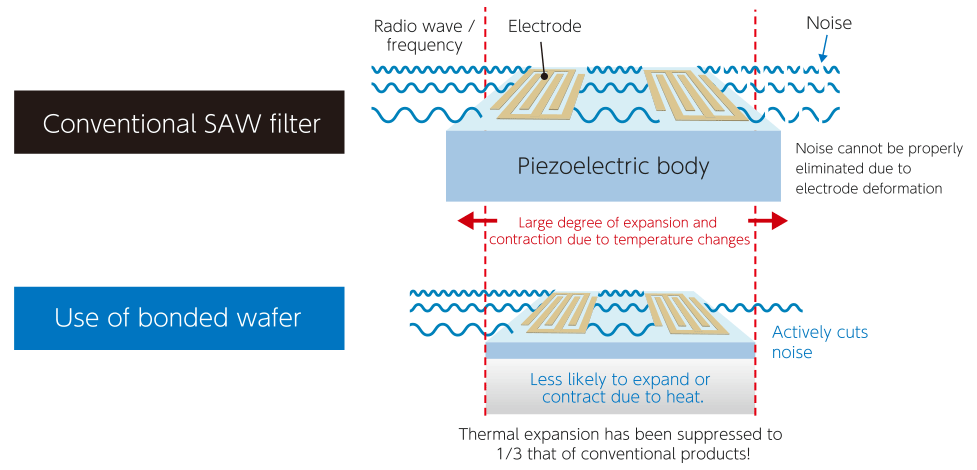 Properties
By bonding Silicon and Piezoelectric Material, piezoelectric material is able to function without effect from heat.
NGK earns high credibility with its original bonding technology.
Inquiry about Electronic Components
Please apply with the contact form and give us your comments or questions.