Product
Exhibition at CEATEC 2023
NGK Exhibits Ceramic Substrate for DAC to Absorb CO2 from the Atmosphere and EnerCera Batteries for IoT Devices, etc.
October 04, 2023
NGK INSULATORS, LTD. (hereinafter "NGK") announces that it will exhibit its technologies in the Advanced Technology Area of CEATEC 2023 to be held at Makuhari Messe (Chiba City, Chiba) from October 17th (Tue.) to 20th (Fri.). On the opening day of the exhibition, the 17th, a vice president of NGK will give a presentation on products that contribute to digital society together with an executive officer of NR-Power Lab Co., Ltd., a joint business venture with Ricoh Company, Ltd., at an event hall in Makuhari Messe.

The theme of the 24th CEATEC will be "facilitating the realization of Society 5.0, designed to further economic development and the solution of social problems, people, technology, and information from all industries and sectors will gather to envision the future through 'co-creation.'"Our exhibition theme will be "A clean and smart future society made by ceramic technology." The exhibit will feature products that contribute to the realization of a carbon neutral and digital society by harnessing NGK's unique ceramic technology such as ceramic substrate for Direct Air Capture (DAC) to absorb CO2 from the atmosphere, EnerCera, power sources for standalone IoT devices that contribute to the realization of Society 5.0, and hybrid bonded wafers for high-performance optical devices.

Electricity for the operation of the exhibition booths is arranged to use 100% renewable energy through the appropriation of "J-Credits" *. Using the tracking technology that NR-Power Lab utilizes in its VPP (Virtual Power Plant) business, the power generated by the solar power plant and the power consumed by the booth will be monitored in real time to demonstrate the application of renewable energy.


*

J-Credit system: A system in which the government certifies the amount of CO2 and other emission reductions through the introduction of energy facilities and the use of renewable energy, and the amount of CO2 and other emissions absorbed through appropriate forestry management, as "credit."

CEATEC 2023 Exhibition Outline
| | |
| --- | --- |
| Dates | October 17th (Tue.) - 20th (Fri.), 2023 |
| Location | Makuhari Messe (2-1 Nakase, Mihama-ku, Chiba City) |
| NGK Booth | Booth No. A006 (Advanced Technology Area) |
| URL | CEATEC 2023 |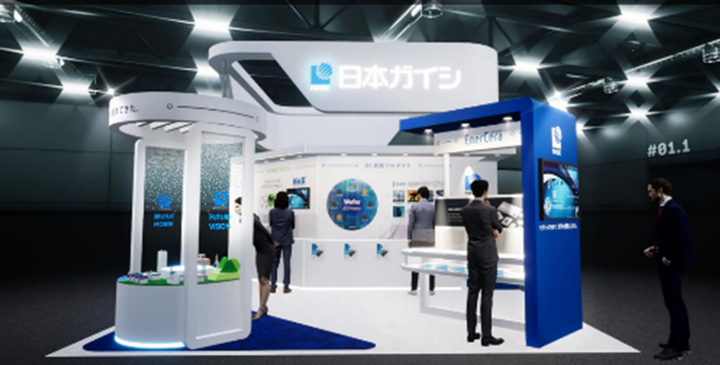 Presentation by an NGK Vice President and NR-Power Lab Executive
Date
October 17th (Tue.), 2023 13:30 p.m. – 14:30 p.m.
Location
Tech-Hub at Key Device Area, Exhibition Hall 4, Makuhari Messe
Theme
Creating the Future Society with Ceramics x Digital Technology
Lecturers
Iwao Ohwada, Vice President in Charge of Global Business Creation, Corporate NV Creation
Yoshikazu Azuma, CTO of NR-Power Lab Co., Ltd.
*

Those wishing to attend the presentation must pre-register at the URL below.
Exhibition contents
Exhibition products
Ceramic substrate for Direct Air Capture (DAC), sub-nano ceramic membranes, NAS batteries, EnerCera, FGAN gallium nitride (GaN) wafers, hybrid bonded wafers, substrates for power modules, ceramic packages, microtube actuators, microheaters, conductivity sensors, etc.
Ceramic Substrate for Direct Air Capture (DAC)
Direct Air Capture (DAC) is a technology for capturing CO2 contained in the atmosphere via direct adsorption or absorption. Projections suggest DAC will absorb approximately 1 billion tons* of CO2 from the atmosphere by the year 2050. DAC has entered the spotlight as a technology with the potential to help achieve carbon neutrality. Since the concentration of atmospheric CO2 is approximately 0.04%—extremely low—large volumes of air must be treated efficiently to adsorb or absorb significant amounts of carbon.
A ceramic substrate for DAC currently being developed by NGK offers compact dimensions, large surface area, and low-pressure loss (ability to efficiently treat large volumes of air) by applying the ceramic honeycomb structure technology cultivated through the development of ceramic substrates for automotive catalytic converters. NGK will showcase both ceramic substrates designed for DAC and the DAC mechanism at the booth.

Ceramic Substrate for Direct Air Capture (DAC) website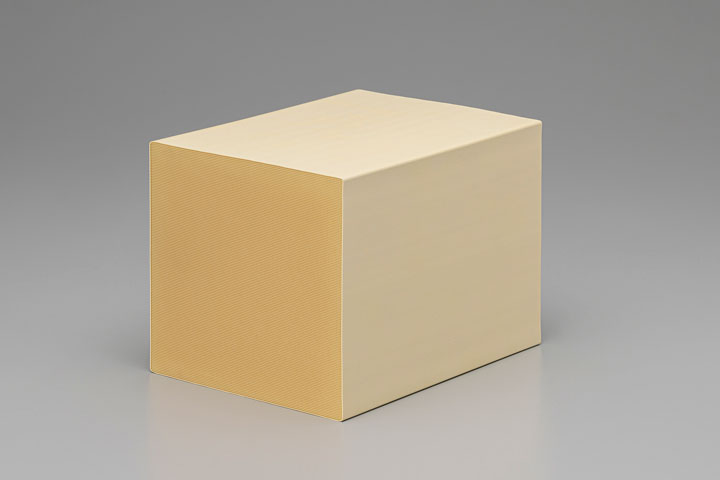 EnerCera Power Source for IoT Devices
EnerCera is an ultra-small/ultra-thin Li-ion rechargeable battery using NGK's original crystal oriented ceramic plate as electrodes. It achieves features required to power IoT devices but had been difficult to incorporate in existing Li-ion rechargeable batteries, such as being ultra-small/ultra-thin, high capacity, high output, high heat resistance and long life.
EnerCera is characterized by its ability to store even small amounts of electricity due to its low internal resistance. By storing incredibly small amounts of power generated from solar cells in EnerCera, the battery can be applied to standalone position trackers that can be used without replacing or recharging batteries. Position trackers can visualize the flow of people or goods, so it is expected that they will be useful for things like streamlining or reducing manpower* in operations at logistics sites, etc., monitoring children or the elderly, and analyzing the flow of people at stores or factories. We will showcase position tracking information services that harness EnerCera and position trackers at the exhibition booth.


EnerCera website
EnerCera special website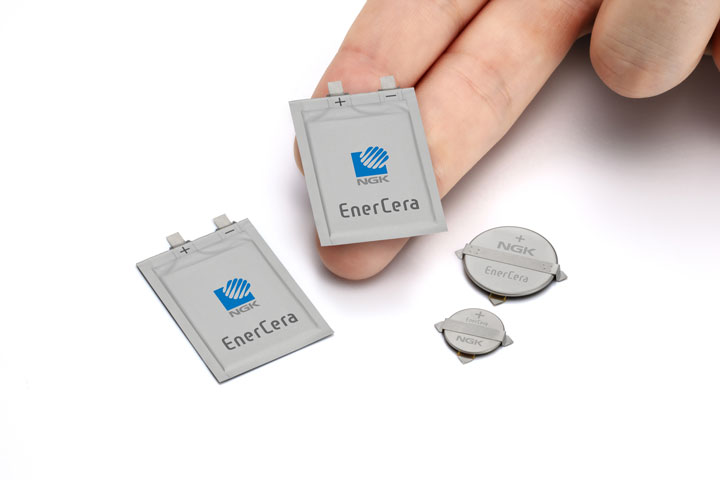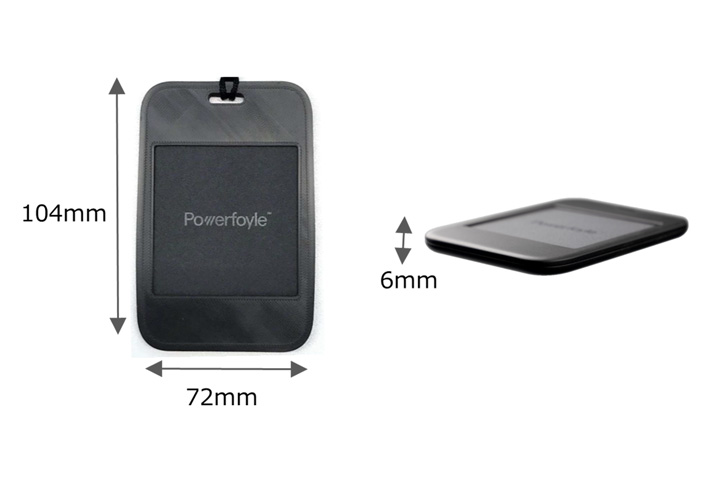 Hybrid Bonded wafers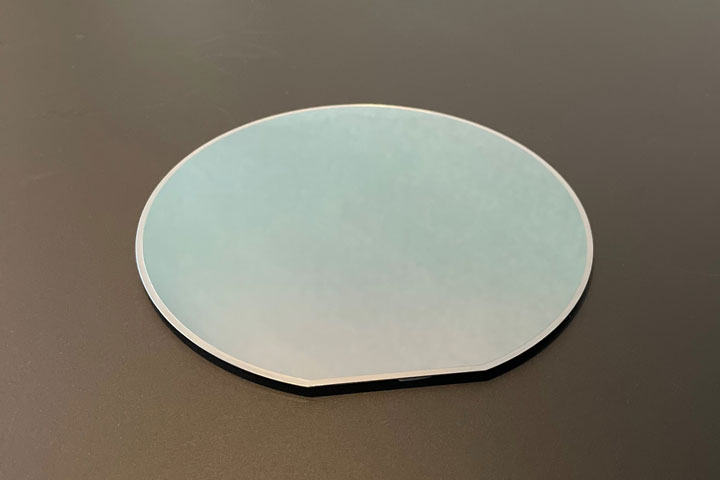 Hybrid bonded wafers are new wafers for advanced electronic devices, realized by techniques of bonding two material-different wafers and high-precision polishing. Hybrid bonded wafers enable, for examples, optical devices to be smaller and consume less power, because light signals can be effectively processed by the thinned optical elements. In order to accelerate evolving IoT society, optical devices with higher performance are required to implement IOWN®* technology, a next-generation telecommunications platform which utilizes optical technology. These optical devices are being developed in various ways based on silicon, which is excellent for optical circuitry. Hybrid bonded wafers combing a silicon substrate (SiO2/Si) with lithium niobate (LN) plates can realize compact and low-power consumption optical modulators and wavelength conversion devices that cannot be achieved with silicon, because lithium niobate (LN) has a special nature that its optical refractive index can be changed by applying electric voltage.
At the booth, we will showcase various hybrid bonded wafers that will contribute to digital society, such as wafers for light modulator devices for data centers and for next-generation optical communication devices.
*

IOWN® is a brand name and registered trademark of NIPPON TELEGRAPH AND TELEPHONE CORPORATION.
VPP System Using Decentralized Identifiers
The VPP system using DID* which NR-Power Lab has been working to commercialize, offers tight security at low cost. AI technology is harnessed to predict the amounts of power that will be consumed and generated and maximize profit, thereby achieving optimal control of multiple energy resources. Furthermore, the use of DIDs enables an accurate grasp of data provided from each individual energy resource, which will make it possible to promote efficient energy management and the spread of renewable energy.