Sustainability
Diversity and Inclusion
Basic Approach
The policy of the NGK Group is to provide stable and equal employment opportunities to people possessing a diverse range of attributes, regardless of race, nationality, gender, age, religion, creed, disability, and sexual diversity. We promote even greater efforts to achieve diversity through educational activities to support work-life balance, employ people with disabilities, and advance understanding of diversity. In addition to this, we also maintain an environment that enables diverse human resources to enjoy a wide range of workstyles by utilizing telecommuting, providing other flexible workstyles, and offering a wide range of career paths that each employee can pursue individually, according to personal inclination, suitability, and type of work.
Views on hiring locally
Ninety-eight percent of the roughly 13,000 employees in the NGK Group who work overseas are hired locally. We believe that it is our corporate responsibility to contribute to the development and vitality of the local economies and communities where we operate our business in each country and region, and actively hire locally at each location.
System to Promote Diversity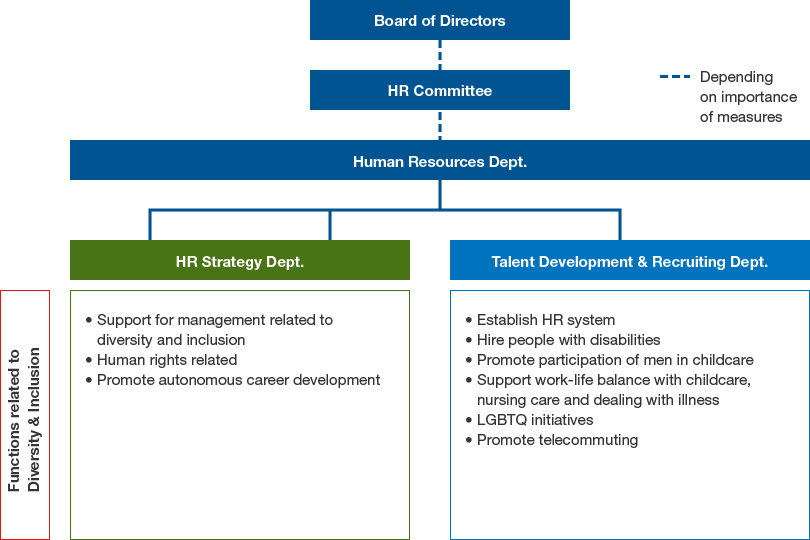 Basic Information Related to Diversity
Ratio of Female Employees
Item
Scope
FY2017
FY2018
FY2019
FY2020
FY2021
Ratio of female employees* (%)
NGK
12.5
12.6
12.8
13.0
12.9
NGK Group
22.6
21.4
21.6
21.2
20.6
Ratio among all employees
New Graduate Hires
Item
Scope
Category
FY2017
FY2018
FY2019
FY2020
FY2021
Number of new graduate hires
NGK
Total
111
155
143
141
105
Male
96
122
115
108
89
Female
15
33
28
33
16
Note: Excluding new graduate temp-to-perm employees
Ratio of Female Employees Among New Graduate Hires
Item
Scope
Category
FY2017
FY2018
FY2019
FY2020
FY2021
Ratio of female employees (%)
NGK
Total*
22
26
28
34
17
Administrative-related; target 30%
27
42
44
52
33
Engineering-related; target 20%
20
22
24
27
13
Applies to regular-position employees
Mid-Career Hires
Item
Scope
Category
FY2017
FY2018
FY2019
FY2020
FY2021
Number of mid-career hires
NGK
Total
126
117
104
41
55
Male
111
102
87
35
51
Female
15
15
17
6
4
Key Personnel (Managers)
At NGK, we aim to increase the ratio of women in key personnel (managerial) positions, from 3.4% in FY2021 to 9% by 2030 and more than 20% by 2050.
Item
Scope
Category
FY2017
FY2018
FY2019
FY2020
FY2021
Number of key personnel (employees in managerial positions)
NGK
Total
865
890
900
969
1,028
Male
848
870
874
940
993
Female
17
20
26
29
35
Dept. managers or higher
4
4
5
5
5
Ratio of female employees (%)
2.0
2.2
2.9
3.0
3.4
Group companies outside Japan
Ratio of female employees (%)
21.0
16.0
20.2
22.7
23.1
Female Key Personnel (Managers) as of March 31, 2022
Item
Category
NGK
Group companies in Japan
Group companies outside Japan
Total
Number of female key personnel (employees in managerial positions)
Total
1,028
305
657
1,990
Male
993
302
505
1,800
Female
35
3
152
190
Ratio of female employees (%)
3.4
1.0
23.1
9.5
Female Directors
Item
Scope
Category
FY2017
FY2018
FY2019
FY2020
FY2021
Number of female directors
NGK
Total
12
12
13
9
9
Female
1
1
1
1
1
Ratio (%)
8.3
8.3
7.7
11.1
11.1
Employee Composition by Region
Item
Scope
Category
FY2017
FY2018
FY2019
FY2020
FY2021
Employee composition by region (%)
NGK Group
Japan
38
37
39
37
37
Asia
27
25
23
22
22
Europe
18
21
21
25
25
North and Central America
16
16
15
15
15
Other
1
1
1
1
1
Number and Percentage of Employees with Disabilities
Item
Scope
Category
FY2017
FY2018
FY2019
FY2020
FY2021
Number of employees with disabilities
NGK,
NGK YU-Service,
NGK Ceramic Device
Number of people
57
62
135
145
155
Employment rate (%)
1.90
1.92
2.20
2.35
2.46
Average Salary (ratio men/women)
Employee level
Scope
Average salary for men
Average salary for women
Ratio
Ratio (=average salary for women / average salary for men)
Manager level (basic salary only)
NGK
7,070,000 yen
6,630,000 yen
94%
Manager level (basic salary + other financial incentives)
11,420,000 yen
10,420,000 yen
91%
Non-manager level
3,590,000 yen
3,450,000 yen
96%
The difference between male and female employees is due to differences in qualifications, and the distribution of employees by job type.
Various Systems Supporting Our Promotion of Diversity
Creating an Environment Conducive to Activities by Revising and Establishing Various Systems
NGK is promoting various measures for personnel transfer, career development, follow-up, support for early return from leave, flexible work styles, and the like, to create an environment that makes it possible for employees to take full advantage of their individuality and skills in various aspects and situations. We revised our human resource system in April 2017 with the aim of enabling employees in general employment positions who were engaged in routine tasks to take on a broader range and a higher level of work. The new human resource system helps career advancement by allowing individual employees to take on the challenge of moving up to a higher job grade.
We also introduced a telecommuting system in July 2021 with the goal of improving productivity for employees and the company, as well as promoting a good work-life balance between work duties and childcare or nursing care.
In April 2022 we established a consultation helpdesk related to work-life balance which works to reduce employee concerns about balancing work and private life and seeks to create a conducive work environment.
Human Resource Utilization Systems Aligned with Employee Individuality and Skills
To open the way for employees to take full advantage of their individuality and skills, NGK adopts an internal job application system in which open positions are announced internally and eligible applicants are appointed. There is also an FA (free agent) system that allows employees to register their personal aspirations and preference of jobs within the company.
Internal Job Application System
Item
Scope
Category
FY2017
FY2018
FY2019
FY2020
FY2021
Job application system
NGK
Number of jobs posted
32
28
28
9
59
Number of recruits
50
40
37
13
86
Number of applicants
15
7
18
15
50
Number of successful applications
5
2
7
6
17
Promoting the Regular Employment of Fixed-Term Manufacturing Contract Employees
NGK established a system for appointing fixed-term manufacturing contract employees to become regular employees, and 18 employees were appointed in FY2021.
Transfers from Fixed-Term Contract Manufacturing Worker to Regular Employee
| Item | Scope | Category | FY2017 | FY2018 | FY2019 | FY2020 | FY2021 |
| --- | --- | --- | --- | --- | --- | --- | --- |
| Number of contract-to-regular employees | NGK | Number of people | 20 | 37 | 41 | 15 | 18 |
Follow-up System to Fit Young Employees in the Workplace
We follow up on younger employees in different ways after they have been placed. We conduct surveys for career-track and production engineering employees about their jobs and work environment during their second year of employment. We then conduct interviews with all production engineering employees, and any career-track employees who so desire, and the head of each department provides feedback to those who want it.
Systems to Support Early Return from Parental Leave
We have introduced a system to encourage and support employees so that they can return from maternity and childcare leave and resume their careers at an early stage.
Systems to Support Early Return from Parental Leave
Come-Back System
Since FY2016, NGK has had its Come-Back System to rehire people who had left our company for various reasons (e.g., job change, studying abroad, job transfer of a spouse, etc.) as mid-career employees.
As of FY2021, there have been two employees rehired through the Come-Back System.
Initiatives to Promote Diversity
Since 2021 NGK has been implementing initiatives under our employee Career Autonomy policy.
Policy
Support autonomous career development within the company
Initiatives for Employees to Chart Their Own Career Path
In FY2021, we carried out the following initiatives.
Career Autonomy E-Learning
We conducted e-learning aimed at all employees, and more than 4,000 employees participated. They studied the following topics as the basic knowledge necessary for thinking about their own career independently.
Career ownership and careers in an era of 100-year life expectancy
How to approach your career (two types/two aspects/three factors)
Things that are necessary for enhancing your career (Will/Can/Must)
Career plan concept
Lectures
We provided lectures targeting both key personnel and general employees on the themes of "Thinking About Autonomy from the Perspectives of Four Jobs," held in October, and "How to Create an Autonomous Career," held in February. Both were attended by more than 100 people.
Career Planning Training for Third-Year Regular-Position Employees
Once employees have been with the company for three years, we ask them to reflect on their growth over the last few years and think about how they will approach internal staff rotation from their fourth year onward. Our goal has been to support them in creating a concrete action plan towards this end. This has become an opportunity for employees to think about their career going forward through group discussion with more senior employees who have experience with rotation. Once the training is complete, participants also meet with their supervisors to share their career plan.
Career Plan Seminar for Employees in their 40's and 50's
We held a new Career Plan Seminar for Employees in Their 40's and 50's targeting general employees. We ask participants to reflect on their own past and present in order to maintain motivation and work with energy. Through work and discussion, they confirm their own characteristics, abilities, and values in search of a proactive workstyle that suits them and will allow them to prepare for future changes in their environment. Participants have told us that they realized many things and were motivated to be more proactive.
Establishment of a Career Consultation Helpdesk
In 2016, we established a career consultation helpdesk for female employees to discuss career-related concerns. At the helpdesk, certified career consultants provide support and consultation services to employees, while strictly observing confidentiality. Since 2017, we have expanded the service to make it available not only to women but to all employees.
Helping Male Employees Have Greater Involvement in Childcare
Starting in FY2021, as part of our initiative to promote diversity, NGK has made a concerted effort to help male employees have greater involvement in childcare. Given the heavy burden of housework and childcare responsibilities which women bear while raising children, this initiative aims to get men more involved in childcare and, thereby, reduce the size of the burden for women, foster a change in thinking for management, promote greater work efficiency and improve motivation for work which is drawn from the support of the family.
Holding a Symposium to Consider the Balance of Work and Childcare
In recent years an increasing number of male employees have been taking childcare leave. There has also been a national movement focused on male participation in childcare in accordance with revisions to the Child Care and Family Care Leave Act. Against this backdrop, we held a symposium aimed at supporting male employees who balance child-rearing and work responsibilities. We hold symposiums every year aimed at different participants, but this is the first time we attempted one for men.
Three senior employees who have taken childcare leave took questions from participants and spoke about the necessity and fun of participating in childcare, as well as how they manage to balance it with work, based on their actual experiences. Many participants commented that the symposium was beneficial because they got to ask questions they normally would not have the opportunity to ask.
Holding Lectures to Promote Diversity
NGK Outside Director Emiko Hamada led a seminar for promoting diversity, called the "Hamada Seminar," this year as well. This year's theme was "Encouraging Men at NGK to Take Childcare Leave." It began with greetings from President Shigeru Kobayashi , who remarked that, "The diversification of values with respect to workstyle within society is progressing rapidly. We also aim to take ownership of accelerating our company promotion of diversity." Outside Director Hamada explained that, "the Child Care and Family Care Leave Act was significantly altered last year, and the changes are being implemented in-turn starting in April 2022. From April 2023, it will be mandatory for companies to disclose the percentage of male employees who take childcare leave." She also commented that, "Having not only women, but men also, participate in childcare and take childcare leave fosters communication within the organization and increases work efficiency. So, it not only benefits the individual, but the company as well. This is why we need to discard prejudices associated with personal attributes, create a culture of communicating effectively with the persons involved, and be conscious of fostering their growth."
Training for Employees Returning from Childcare Leave
Training was provided for female employees returning after the end of their designated childcare leave period, as well as for their supervisors, their spouses (if they are also NGK employees) and their spouses' supervisors.
During this training, spouses were encouraged to take ownership of childcare so that housework and childcare would not be only the responsibility of women. Participants were also offered advice on how to orient their focus and coordinate their schedule in balancing work and family responsibilities, as well as how to go about developing a medium-to-long-term career plan. Despite being from different departments, all of the participants were alike in that they faced the challenges of balancing childrearing with work, and through their interactions with one another, they were able to share their stories, their struggles, and their advice.
Conducting E-learning to Promote the Active Participation of Women
Women's active participation e-learning was carried out with the aim of promoting proper understanding and cooperation among all employees and not just a targeted segment of participants. Easy-to-understand videos were streamed, which featured messages aimed at female employees, supervisors, and colleagues and which sought to raise awareness about unconscious bias and other topics.
New Initiatives for Achieving Our Action Plan for Promoting Women's Active Workplace Participation (MHLW)
In January 2019, in accordance with the Act on Promotion of Women's Participation and Advancement in the Workplace, NGK submitted a general employer action plan to the Aichi Labor Bureau, which is overseen by the Ministry of Health, Labour and Welfare (MHLW).
Our plan was to increase the number of women in managerial positions by 1.5 times what it was when we submitted the plan. By the end of FY2021, we had achieved this goal ahead of schedule. We will keep working on the initiatives by setting a new goal to ensure we take new steps forward.
Ministry of Health, Labour and Welfare: General Employer Action Plan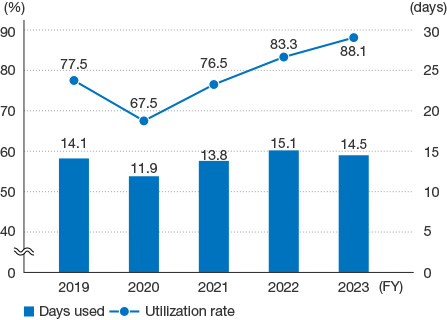 LGBTQ Initiatives
In order to promote understanding of sexual minorities such as LGBTQ for the sake of fostering greater diversity in workplace participation, we included special feature articles on the topic in our in-house newsletter and implemented e-learning for all employees. In FY2021, we began working to allow same-sex partners recognized by External Partner Organizations to utilize our internal service and benefit program.
Employment of People with Disabilities
NGK undertakes a variety of initiatives aimed at employing people with disabilities, such as accepting students from special-needs schools as trainees and attending employment seminars for people with disabilities. NGK did not hire any new graduates or mid-career employees with disabilities in FY2021, but three new employees were hired by our special subsidiaries. These hiring activities helped us achieve a statutory hiring rate of 2.3%.
Our goal for the end of FY2022 is to achieve a 2.52% hiring rate for persons with disabilities.
Third-Party Certifications
Certified as an "L-boshi" Company for Excellence in Promoting Women's Active Participation
In March 2017, NGK was certified as an "L-boshi" company by the Minister of Health, Labour and Welfare (MHLW). This certification is granted to companies that have done excellent jobs in accordance with the Act on Promotion of Women's Participation and Advancement in the Workplace.
Each applicant for the certification is evaluated on five criteria: recruitment, employment continuity, working hours, percentage of female managers, and diverse career paths. In September 2019, NGK satisfied all five criteria and received certification for level three, the highest certification level.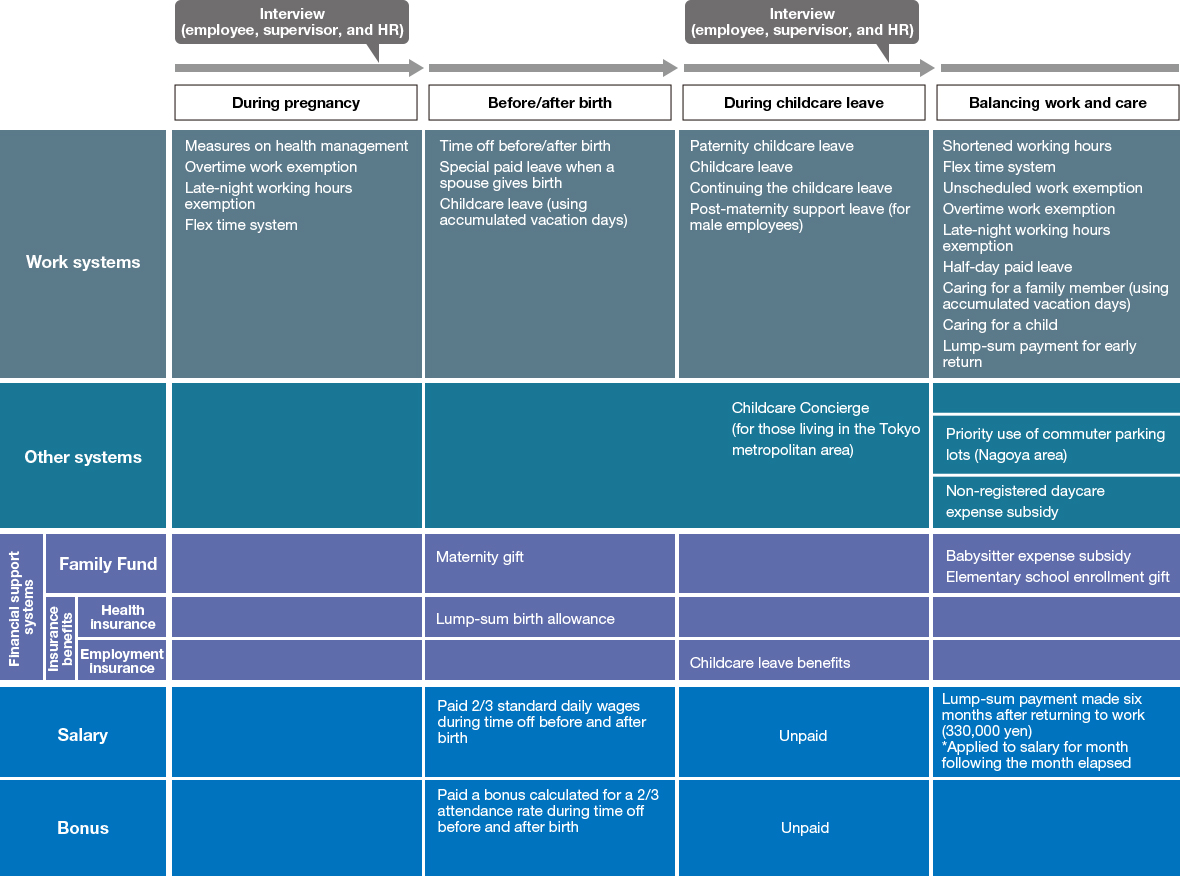 Ministry of Health, Labour and Welfare
Next-generation support certification logo
"Kurumin" (2012)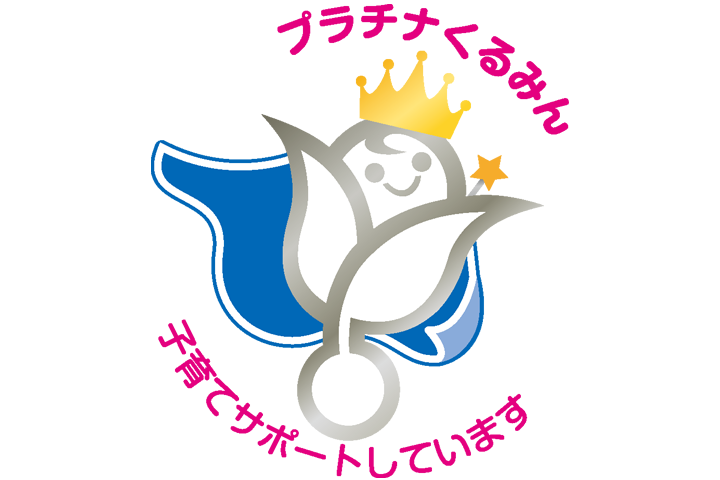 Ministry of Health, Labour and Welfare
"L-boshi" certification of corporate excellence in the promotion of women's active participation
Certification level 3 (2019)
Certified as a Company Promoting Women's Active Participation by Nagoya City*
In recognition of our efforts to create a workplace environment that encourages women's active participation, such as revising our system for transferring to career-track positions, we were certified as a Company Promoting Women's Active Participation by Nagoya City in January 2012 and recertified in January 2018.
A system for certifying companies that conduct outstanding initiatives in the areas of (1) awareness improvement, (2) work-life balance, and (3) promotion of women's active participation.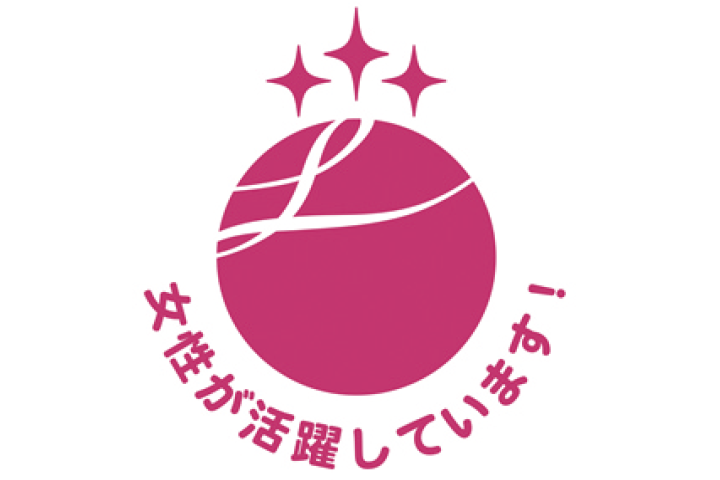 Aichi Prefecture
Certification of Aichi "Shining Women" Companies (2016)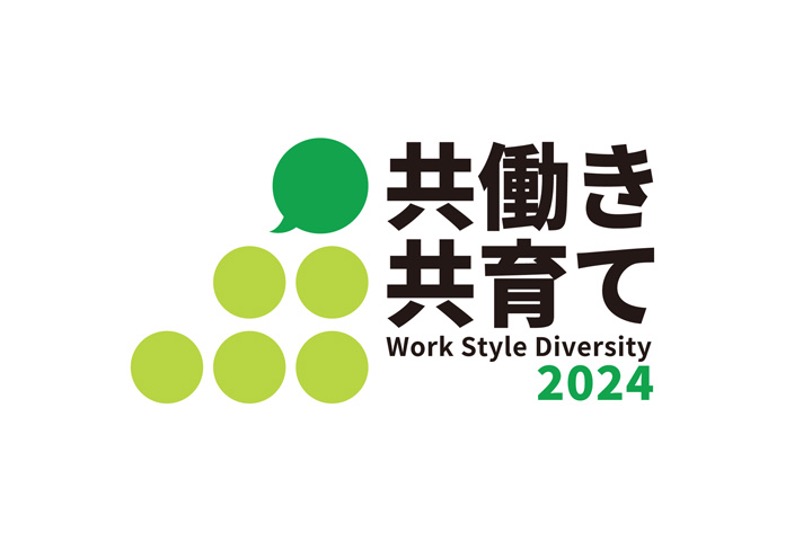 Nagoya City
Certification of corporate promotion of women's active participation (2011)